Ezekiel Elliott conceded that he likely wouldn't be considered the top running back in this year's NFL Draft if not for the tough love he received from Stan Drayton.
Before becoming Bears running backs coach in 2015, Drayton served in the same role at Ohio State from 2011-14, including Elliott's first two years in the program.
"Stan Drayton, that's my guy," Elliott said last week at the NFL Combine. "He was hard on me since I got on campus. He's really the biggest reason why I'm here today, why I'm the back I am today.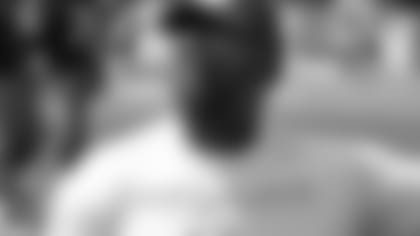 Stan Drayton was the running backs coach at Ohio State from 2011-14, including Elliott's first two years in the program.


"He made sure when I learned this position that I learned it thoroughly, that I learned not just what I do but what the guys around me do. That made me understand the game so much better. He taught me how to anticipate instead of just going off of reactions. That made me play faster and made me into a great player."
As a sophomore in 2014 under Drayton, Elliott rushed for 1,878 yards and 18 touchdowns on 273 carries while helping Ohio State win the national championship.
Last year he was named Big Ten Offensive Player of the Year after rushing for 1,821 yards and 23 TDs on 289 attempts. Elliott capped his collegiate career with a 149-yard, four-touchdown performance in a Fiesta Bowl rout of Notre Dame.
NFL Network's Mike Mayock and NFL.com's Daniel Jeremiah are among the analysts who rank Elliott as the No. 1 running back in the draft, while ESPN's Mel Kiper projects that the former Ohio State standout will be the first player at his position selected—by the Houston Texans with the 22nd pick in the first round.
While several other NFL teams seem to have more of a need at running back than the Bears, Elliott would love to rejoin his former college position coach.
"If I went to Chicago and played for Stan Drayton, I know he would be a guy who would stay on my case," Elliott said. "He would never let me get content. He'd always push me. That's what he was for me at Ohio State. It would be nice to reunite with him."