Bears general manager Phil Emery and tight end Martellus Bennett are slated to participate in a unique event next Monday at City Winery (1200 W. Randolph) in Chicago.
Emery will be one of four guests on "The Dinner Party," a show that is filmed live and streamed online at The Sun Times' ChicagoSplash.com/DinnerParty.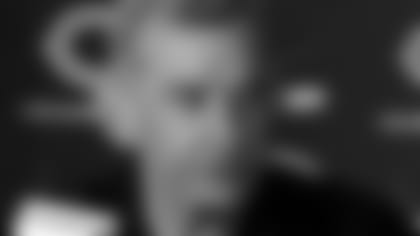 Bears general manager Phil Emery will join Martellus Bennett at "The Dinner Party."
The show's host, Elysabeth Alfano, invites celebrities and a known chef to a dinner party. The conversations flow over food, wine, chocolate, Twitter and a few impromptu performances.

Longman & Eagle Chef Jared Wentworth will be making Confit Octopus, Shaved Fennel, Black Olive, Grapefruit, Hydrocress with Chick Pea Vinaigrette for the appetizer, and Pork Tenderloin, Pumpkin-Sage Risotto, Compressed Pear Relish in a Chanterelle Pan Sauce. Vegetarian options are available and must be reserved in advance.

In addition to the live show, audience members will enjoy large tastings of the chef's appetizer and entrees, a wine pairing from City Winery, Voss Artesian Water from Norway, DAVIDsTEA and Vosges Chocolate. They can also tweet questions for the guests and win Bears tickets and more.

There will also be a pre-Dinner Party VIP reception with Bennett, Emery and the GM's wife, Beth Emery, featuring the artwork of Bennett and Beth Emery. It includes wine and cheese.

Proceeds from the reception and sales from the artwork will support After School Matters as they provide Chicago teens opportunities to explore their talents while gaining critical skills for work, college and beyond.

The VIP reception runs from 6-7 p.m., followed by the Dinner Party from 7-9 p.m. Tickets to the VIP reception cost $65 and also include entry to the Dinner Party. Tickets to just the Dinner Party cost $40. Click here for more information.