Former Bears assistant coach Clarence Brooks passed away Saturday after a yearlong battle with esophageal cancer. He was 65.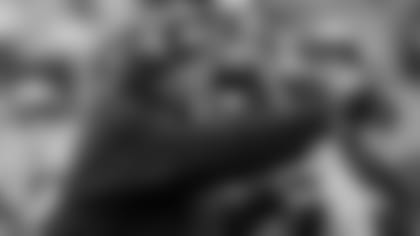 Former Bears assistant coach Clarence Brooks


Brooks spent the past 11 years as defensive line coach with the Baltimore Ravens. He served in the same position on Dave Wannstedt's staff with the Bears from 1993-98.
During his tenure in Chicago, the Bears defense averaged 34.2 sacks per year, ranked fourth in the NFL in total yards and third in passing yards allowed in 1993, and was fifth in passing yards in 1994 and 1995.
Brooks later coached with the Cleveland Browns (1999) and Miami Dolphins (2000-04) before joining the Ravens.
"We knew he loved his players," his wife, Justa, told the Ravens website. "Through all of this, we've found out how much his players loved him. We thank everyone for the loving support."