Bill Wade, the starting quarterback on the Bears' 1963 NFL championship team, passed away Wednesday night at the age of 85.
Wade spent his first seven NFL seasons with the Los Angeles Rams before being traded to the Bears in 1961. He played his final six years in Chicago, completing 767 of 1,407 passes for 9,958 yards with 68 touchdowns, 66 interceptions and a 73.4 passer rating.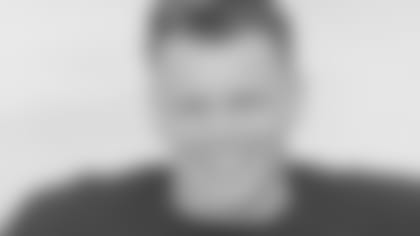 Bill Wade was the starting quarterback on the Bears' 1963 NFL championship team.


"Bill Wade was a gentleman in every sense of the word," said Bears chairman George H. McCaskey. "He carried himself with dignity in all aspects of his life. Even in more recent years when he experienced health challenges, Bill maintained a positive disposition and expressed gratitude for everything he had. Those qualities were what made him a great leader and a favorite of Papa Bear."
Wade ranks third in Bears history in touchdown passes behind Jay Cutler and Hall of Famer Sid Luckman and sixth in passing yards. Wade was selected All-Pro in 1962 and 1963 and was voted to the Pro Bowl in 1963.
In a 14-10 win over the New York Giants in the 1963 NFL Championship Game at Wrigley Field, Wade completed just 10 of 28 passes for 138 yards but scored the Bears' only two touchdowns on sneaks of 1 and 2 yards.
Wade's 466 passing yards in a 34-33 win over the Cowboys on Nov. 18, 1962 remain the second most in a single-game in Bears history. His nine career 300-yard games are also the second most by a Bears quarterback behind Cutler (16).
Wade grew up in Nashville and starred at Vanderbilt. A two-time All-American and the 1951 SEC Player of the Year, he was among 12 members of the school's inaugural Hall of Fame class in 2008.
Wade had been in poor health for several years and had been blind since undergoing eye surgery for glaucoma more than 10 years ago.
"Our family is celebrating that his sight is restored, that he is able to walk and run on the field again," Wade's daughter, Sharon Wade Kinser, told the Tennessean newspaper. "He is free, and he is home. So much has been robbed of him in the last decade. To be able to know that he can see the beauty of heaven gives our family comfort."
Wade's death comes just nine days after the passing of Rudy Bukich, Wade's backup on the 1963 championship team. Bukich, who was also 85, played nine of 14 NFL seasons with the Bears and was named All-Pro in 1965.