Sending a message to the team that cut him is the furthest thing from Josh Sitton's mind as the Bears left guard prepares for Sunday's game against the Packers.
"It's just another game," Sitton said Thursday. "I don't think too much about that. I'm not really that type of person in general. I don't get too emotional or too high or low about anything. So it's just the next game for us, a division opponent."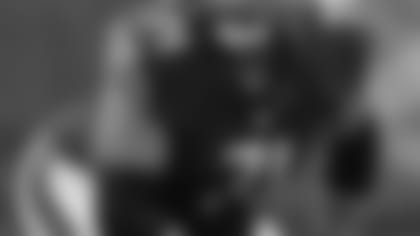 Left guard Josh Sitton appeared in 121 games in eight seasons with the Packers.


Sitton, 30, appeared in 121 games with 112 starts in eight seasons with the Packers after being selected by Green Bay in the fourth round of the 2008 draft out of Central Florida. He was cut by the team Sept. 3 and signed a three-year deal with the Bears the next day.
"He brings a wealth of knowledge in that room," said coach John Fox. "On the field as well as the meeting rooms, I think it's beneficial. He's seen a lot of things. He's a very patient player, just a lot of experience. He's a very good player."
After sitting out only two games in his final seven seasons with the Packers, Sitton has missed three contests with an ankle injury in his first year with the Bears.
"Anytime you're not out there it's frustrating," he said. "You feel like you're letting your team down. It's been a little bit frustrating."
Welcome back: Offensive coordinator Dowell Loggains has liked what he's seen from receiver Alshon Jeffery in two practices this week. Jeffery is back with the Bears after serving a four-game suspension for violating the NFL policy on performance enhancing substances.
Asked what he wanted to see from Jeffery this week, Loggains said: "Just where he's at physically. You haven't seen him in a month. The biggest thing was—obviously he has a good feel for the offense; he's been here for two years—where he was going to come back physically and he seems to be in good shape. He's had a good couple of days of practice so far."
Backing Barkley: Jeffery isn't surprised that quarterback Matt Barkley has played well in three starts since replacing the injured Jay Cutler. Jeffery and Barkley both committed to USC and were going to be part of the same recruiting class before Jeffery opted to enroll at South Carolina.
"He was the No. 1 [high school] player in the country," Jeffery said. "I always knew that [he could excel], so I think it was just him getting the confidence, getting the grasp of the offense, because last time we played Green Bay, [Brian Hoyer] went down, and we had to ease the playbook down a little bit. Now he has a good grasp of it."
Barkley replaced the injured Hoyer late in the first half of a Week 7 loss in Green Bay and completed 6 of 15 passes for 81 yards with two interceptions. He connected on two throws to Jeffery for 22 yards in that game.
Great addition: Defensive coordinator Vic Fangio lauded cornerback Cre'von LeBlanc for the rookie's pick-six last Sunday against the Lions.
LeBlanc blanketed Anquan Boldin and then stepped in front of the veteran receiver on an out-pattern, intercepting Matthew Stafford's pass and returning it 24 yards for a touchdown that gave the Bears a brief lead.
"He played his technique just right," Fangio said, "had good tight coverage and slipped it right at the last second—perfect timing—and plucked it and got it in."
The Bears claimed LeBlanc off waivers from the Patriots just before the start of the regular season. Fangio likes the rookie's ball skills and intangibles.
"The game's not too big for him," Fangio said. "He likes football. Football comes to him kind of naturally. He's a good competitor. He doesn't get overwhelmed emotionally or mentally with any situation. He's had to play a couple different positions for us, so he's been a great addition for us."
Injury update: Receivers Eddie Royal (toe) and Marquess Wilson (foot) and defensive tackle Eddie Goldman (ankle) did not practice Thursday. Sitton (rest) and cornerbacks Bryce Callahan (knee) and Johnthan Banks (ankle) were limited.