A lack of success on offense was a major factor in the Bears' failure to make the playoffs this season and ultimately Monday's dismissal of coach Lovie Smith.
After scoring 19 touchdowns in the first eight games of the season, the offense mustered only nine TDs in six contests, five of which were losses as the Bears fell from 7-1 to 8-6.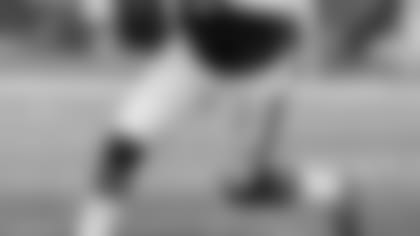 Quarterback Jay Cutler has played for three offensive coordinators in four seasons with the Bears.
"I wish we could have done more offensively, wish we could have made more plays in one or two more games here or there and just be more consistent offensively," quarterback Jay Cutler said Monday. "That would have definitely helped things."
The Bears failed to make the playoffs for the fifth time in six seasons despite leading the NFL with 44 takeaways. They also ranked third in fewest points allowed (277) and were the only team among the top five in that category not to qualify for the postseason.
"Our defense put us in position to win some of those games and we didn't do it," said center Roberto Garza. "We lost a couple games by one touchdown. If we score a couple more times, then it's a different scenario right now. We know that we have to play better and we have to be able to score points. It's a shame because we had a good team."
The Bears traditionally excelled on defense and special teams throughout Smith's nine seasons as coach, but the offense struggled mightily. Since acquiring Cutler in a trade with the Broncos in 2009, the unit has employed three coordinators in Ron Turner, Mike Martz and Mike Tice while ranking 23rd, 30th, 24th and 28th in the NFL in total yards.
"I take a lot of pride in the way I play and offensively we didn't show up in the last four years for him and a lot of that blame's going to be on me," Cutler said. "As soon as I heard he was fired, there was instant regret in what we could have done and what we should have done."
Asked about the possibility of Bears general manager Phil Emery hiring an offensive-minded head coach, Cutler said: "I have no idea, but I trust Phil and everyone involved in the search and they're going to make the best decision that they can make.
"Change isn't always a bad thing. Sometimes it can be good."
While Cutler will have to learn yet another offense, at least he's surrounded by talented skill position players such as receivers Brandon Marshall and Alshon Jeffery and running back Matt Forte.
"We're going to have to make do with it," Cutler said. "I think we have a lot of good pieces offensively personnel-wise and hope we get a good coordinator and play-caller to make it work."
Roster moves: The Bears on Monday signed six players who ended the season on their practice squad to reserve/future contracts: Guards Derek Dennis and Chris Riley, cornerback Isaiah Frey, tight end Gabe Miller, receiver Dale Moss and defensive end Aston Whiteside.