NFL.com analyst Bucky Brooks has ranked the Bears' Vic Fangio as the second best defensive coordinator in the league.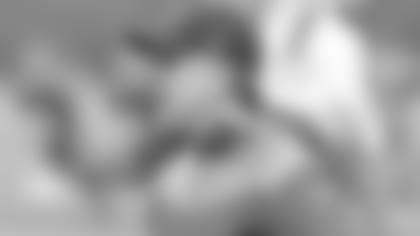 The Bears' Vic Fangio is one of the NFL's most highly respected assistant coaches.
Fangio, who was hired by the Bears in January, has spent 28 seasons as an NFL coach, including 15 as a defensive coordinator with the Carolina Panthers (1995-98), Indianapolis Colts (1999-2001), Houston Texans (2002-05) and San Francisco 49ers (2011-14).
In each of Fangio's four seasons in San Francisco, the 49ers ranked in the top 10 in the NFL in points and yards allowed. Under his tutelage, NaVorro Bowman, Patrick Willis, Aldon Smith, Justin Smith and Dashon Goldson all were named first-team All Pro.
"The best defenses in football are not only fundamentally sound, but they exhibit a collective energy, toughness and physicality that overwhelms opponents over the course of the game. Fangio's defenses in San Francisco consistently exhibited those traits," Brooks wrote.
"From a philosophical standpoint, Fangio eschews tricks and gimmicks in favor of a simple system designed to suffocate running lanes and keep the ball in front of the defense on passes. He routinely puts his guys in the proper position to make plays and allows them to play free of mental clutter. Given his recent track record and esteemed reputation, it's only a matter of time before the Bears' defense returns to the ranks of the elite under his tutelage."
Fangio made a positive first impression on the Bears during the team's offseason program.
"Vic is the ultimate defensive coach," said linebacker Sam Acho. "He loves defense. He loves schemes and he's a great teacher. That's what I love about him. He understands the game. He understands how to teach it to us as players on a very basic level where we can play on a high level."