The Bears accomplished a major objective this offseason by upgrading their front seven on defense with fast, athletic playmakers.
The additions included inside linebackers Danny Trevathan and Jerrell Freeman and end Akiem Hicks in free agency, and outside linebacker Leonard Floyd and lineman Jonathan Bullard in the draft.
Speaking to the media Saturday at rookie minicamp for the first time in 2016, Bears defensive coordinator Vic Fangio discussed the newcomers.
"We're anxious to see them get on the field," Fangio said. "It's going to be that time this next month or so to kind of get a feel where it all fits together and maybe even see what type of defense we'll be."
Trevathan signed with the Bears on the first day of free agency after spending his first four NFL seasons with the Broncos. Last year the 6-1, 240-pounder helped lead Denver to a Super Bowl championship, topping the league's No. 1-ranked defense with 109 tackles.
"He's athletic," Fangio said. "He's got good speed. He's got a good nose for the game, inside there. He does a good job of finding the ball. Really the most tangible thing is that he's athletic and he's fast."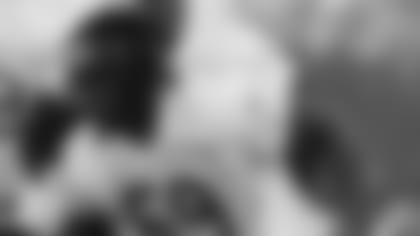 Bears linebacker Danny Trevathan helped lead Denver to a Super Bowl championship, topping the league's No. 1-ranked defense with 109 tackles.


Freeman joins the Bears after starting 57 games the past four seasons with the Colts and recording 478 tackles, 12 sacks, four interceptions and eight forced fumbles. Last year he registered 112 tackles, three sacks and one interception he returned 23 yards for a touchdown.
Hicks spent his first four NFL seasons with the Saints (2012-15) and Patriots (2015), appearing in 61 games with 33 starts and compiling 140 tackles, 9.5 sacks and 22 tackles-for-loss.
The 6-5, 324-pounder was selected by New Orleans in the third round of the 2012 draft when Bears general manager Ryan Pace worked in the Saints' personnel department.
Traded to the Patriots last Sept. 30, Hicks appeared in the final 13 games of the season and two playoff contests for New England, generating 21 tackles and three sacks.
"There was a difference in his play in New England than in New Orleans," Fangio said. "He's a guy that has good size. He's got some explosive strength. He's got brute strength. He's a very strong guy. And I like the effort he plays with. I think he has a chance to be a very good d-lineman for us and maybe give us some disruption up front also."
The Bears traded up two spots in the draft to select Floyd with the ninth overall pick. The 6-6, 244-pounder appeared in 38 games with 32 starts at Georgia, registering 184 tackles, 28.5 tackles-for-loss and 17 sacks.
"He's very athletic," Fangio said. "He's long. He can run. He's got good instincts. They used him all over the place, so I think he has good football instincts, which we'll see if that translates here.
"There were a lot of things to like, from his athletic ability, movement, he's got some pass rush talent, he can play in coverage, he's got talent for that. So his versatility, along with his athleticism and length."
Some outside the organization have speculated that the Bears will use Floyd solely as a pass-rush specialist and that he doesn't weigh enough to be an every-down player in the NFL. Fangio said Saturday that Floyd's role has "yet to be determined."
"We'll see how he does here the next month-and-a-half and then in training camp and then we'll have a good feel going from there," Fangio said. "But the weight thing's not a big thing with me.
"I'm sure there's going to be a play or two every game where you're going to say, 'Jeez, he's not heavy enough,' or 'he's too light.' Hopefully there'll be a few plays every game, too, that we say, 'Jeez, we didn't have anybody who could have done that in the past.' He is what he is."
Fangio doesn't seem too concerned about Floyd not being able to make plays at the point of attack.
"He's got length, so that can help him ward off people from getting into his body," Fangio said. "He's going to have to be quick and sudden with his take-on. He's not going to be able to wrestle people as much. But so much of whether you win or lose on a block happens early in the down. It doesn't happen late in the down. We're just going to have to make sure that he's technique sound and being quick and explosive and decision with his take-on."
Like Floyd, Bullard joins the front seven with a chance to make an immediate impact. Playing both end and tackle at Florida, the third-round pick established career highs last season with 66 tackles, 6.5 sacks and 17.5 tackles-for-loss, the most by a Gators player since former Bears defensive end Alex Brown had 18 in 1999.
"I like his length," Fangio said of Bullard. "He's got some quickness. It's hard to tell with those guys right here in this type of practice, but based on tape he's a guy that we're looking to hopefully make some contributions early."