The Bears' revamped front seven on defense, which was supposed to be a strength this season, struggled in Sunday night's 31-17 loss to the Cowboys.
Part of the reason no doubt was that outside linebackers Pernell McPhee and Lamarr Houston, inside linebacker Danny Trevathan and nose tackle Eddie Goldman all missed the game due to injuries. But defensive coordinator Vic Fangio isn't using that as an excuse as the Bears prepare to host the Lions Sunday at Soldier Field.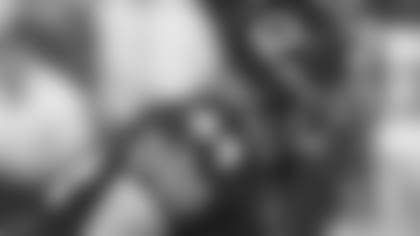 Rookie fourth-round pick Nick Kwiatkoski started in Danny Trevathan's place, making his NFL debut in Week 3.


"Well, it's a factor, but everybody's got them at this point in the season," Fangio said Wednesday. "I thought the first two games were pretty solid; I'm not going to say great or maybe meeting everybody's expectations. But this last game wasn't. Every week's a new week. Hopefully we'll play better this week."
In Dallas, the Bears failed to generate pressure on rookie quarterback Dak Prescott, recording no sacks and just one quarterback hit. Prescott got the ball out of his hands quickly on several plays, but Fangio feels that the pass rush must still improve.
"Our rush wasn't good enough when they weren't throwing it quick and it was evident by the times he scrambled," Fangio said. "He scrambled three times for first downs and they hurt us. Our rush wasn't good enough. There are a lot of passes where the rush won't be a factor because it is coming out fast. But we have to get better coverage to make [quarterbacks] hold the ball longer, too."
Cornerback Jacoby Glenn has started the first three games and likely will remain in that role after Kyle Fuller (knee) was placed on injured reserve Tuesday. The second-year pro has recorded 19 tackles and five pass breakups so far this season.
"He's made some good plays on some deep balls and down the field, which has been good," Fangio said. "I can think of one in the first game in particular and one last week. We've got to get him to play tighter and more aggressive on the shorter throws and improve his overall play that way."
The Bears are also focused on shoring up their run defense after allowing the Cowboys to rush for 199 yards and three touchdowns on 41 carries.
"We were getting blocked and not getting off blocks well enough," Fangio said. "But basically getting blocked most of the time, a guy or two every time was just getting blocked."
The Bears struggled without Goldman, a 6-4, 320-pound force in the middle of their line.
"He's one of our better defensive players and when you miss an anchor in there, it can hurt you," Fangio said.
The Bears also missed Trevathan, who sat out the game following thumb surgery. Rookie fourth-round pick Nick Kwiatkoski started in his place, making his NFL debut.
"He did OK," Fangio said. "He was part of those guys that got blocked. He had some good plays, some not so good. The first play of the game that popped out there for 21 yards, he was at the point of attack on that one. It was OK, hope for better, expect better moving forward."
Inside linebacker John Timu could help fill the void until Trevathan returns after being promoted from the practice squad to the active roster on Tuesday. Timu appeared in seven games with three starts for the Bears last season as a rookie, recording 25 tackles and two fumble recoveries.
"He possibly can," Fangio said. "John's got good experience in our defense. He played a fair amount last year down the stretch. He's been through two camps with us. He's a smart player. He's instinctive and he could factor in."
It appears that the Bears defense will continue to reply on the development of their young players to improve as a unit. Houston is on injured reserve, McPhee won't be eligible to play until Week 7 and both Trevathan and Goldman did not practice Wednesday.
"We're seeing some growth, we are, but not enough," Fangio said. "We're 0-3 and everybody's got their fingerprints on that record."