After four highly successful seasons as 49ers defensive coordinator, Vic Fangio interviewed for San Francisco's head-coaching position in January.
Although Fangio was thought to be a leading candidate for the job, the 49ers instead hired Jim Tomsula, who had served as Fangio's defensive line coach.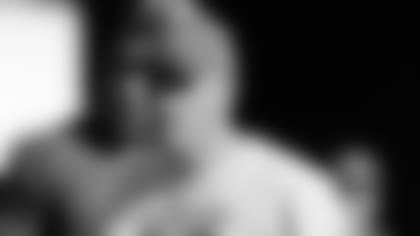 Vic Fangio was the 49ers defensive coordinator for four seasons before joining the Bears.
Eleven months later Fangio—who is in his first season as Bears defensive coordinator—insists that he isn't bitter or looking to exact revenge Sunday when his new team hosts his old one at Soldier Field.
"That's their decision and their choice. I have nothing to do with that," Fangio said when asked about being bypassed for the job. "I've just always accepted it's their decision, their team. They do what they want with it.
"We're 5-6. All I'm thinking about is trying to get to 6-6."
In each of Fangio's four seasons in San Francisco, the 49ers ranked in the top 10 in the league in points and yards. Under his tutelage, five players were named first-team All-Pro: Linebackers NaVorro Bowman, Patrick Willis and Aldon Smith; tackle Justin Smith and safety Dashon Goldson.
"I just look back on the four years with the 49ers with really good memories," Fangio said. "We had a nice run there. Got to a Super Bowl. Got to three championship games. Won a lot of football games over a four-year period. I just look back there with a lot of fond memories."
With Fangio, the 49ers' loss has been the Bears' gain. After allowing the most points in franchise history in 2013 and the second most in 2014, the Chicago defense has shown marked improvement this season under the veteran coordinator.
The Bears have permitted just six touchdowns in their last five games—the same number they gave up in the first half of last year's 55-14 debacle in Green Bay.
The Bears have yielded less than 20 points in four straight games for the first time since 2012 and have allowed an average of 17 points in their last five contests, fourth best in the NFL.
In a 17-13 win over the Packers Thanksgiving night, they held Bears-killer Aaron Rodgers to a 62.4 passer rating, his lowest in 61 career home starts. Safety Chris Prosinski called Fangio "a genius" after the game.
"He's really smart, just philosophy-wise and breaking down film and picking up on small things; QB mannerisms, how guys run their routes," Prosinski said. "It seems like he's always putting guys in the right position. It's not like we're doing crazy things as far as concepts. It seems like we've just been in the right position and when that happens, you have to credit the coordinator."
Bears head coach John Fox has been impressed with the work that Fangio has done in installing a new 3-4 defense.
"He is a good teacher," Fox said. "He puts our guys in the best positions to utilize their abilities. I think he teaches the game very well in a very good manner. No different than any subject you had a teacher in—some teachers are better than others. I think he's proven that in our football league."
In his first year with the Bears, Fangio has gotten the most out of both seasoned veterans such as Pernell McPhee and Tracy Porter as well as undrafted rookies like Jonathan Anderson and Bryce Callahan.
"It's been a really good group to work with," Fangio said. "They've been really coachable. They are trying extremely hard from a mental standpoint from the meetings and trying to take things from the meetings to the field. They've been very coachable. So from that standpoint it's been very enjoyable."