MOBILE. Ala. – While he's coaching the North team defense this week at the Senior Bowl, Vic Fangio is looking for prospects who possess a knack for making plays on the ball.
"Some guys have the innate ability to do that and some guys don't," the Bears defensive coordinator said Wednesday after practice. "Usually you can see it right away if they have the opportunities in practice, so I'd like to think we've given them enough opportunities to show that either in an individual drill or in competitive situations."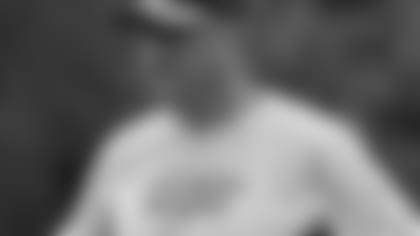 Veteran defensive coordinator Vic Fangio is entering his third season with the Bears.


Although the Bears stumbled to a 3-13 record in 2016, their defense ranked a respectable 15th in the NFL in total yards, seventh in passing yards and eighth in sacks per pass play. The unit's major deficiency, however, was the inability to take the ball away from opponents.
The Bears forced just 11 turnovers, an all-time franchise low and the fewest in the NFL. Getting better in that critical aspect of the game is a main objective heading into the 2017 season.
"It is a priority," Fangio said. "To be a good defense you've got to be able to take the ball away and we haven't done that well. So we've got to find guys that can do it. We've got to improve in a lot of areas. If you improve a little bit in all spots, the takeaways will come as long as you've got some guys that have got the knack for doing it."
There are seemingly a handful of those players on the North squad in Mobile. At cornerback, Iowa's Desmond King had 14 interceptions over the past three seasons, including a career-high eight in 2015. West Virginia's Rasul Douglas picked off eight passes in 2016 alone.
At safety, Nebraska's Nate Gerry had 13 interceptions over the last three seasons, while Connecticut's Obi Melifonwu picked off eight passes the past three years, including four in 2016. The 6-3, 217-pound Melifonwu is an intriguing prospect with rare size at the safety position.
Asked about evaluating a prospect's instincts at the safety position, Fangio said: "There is no formula to measure that. It's just watching them play and seeing how they react. You can't create a drill to measure instincts. You've got to watch them play."
The Bears no doubt are watching closely, given that their safeties have combined to intercept just three passes the past two seasons, two by Harold Jones-Quartey and one by Demontre Hurst.
At his post-season press conference three weeks ago, general manager Ryan Pace acknowledged that the Bears "need to add more playmakers to our secondary. We need to add more ball skills. That's on me and we'll do that."
By the end of the week in Mobile, the Bears should have in-depth knowledge of not only the defensive backs but each and every player on the North roster.
"There's an advantage [in coaching the Senior Bowl]," Fangio said. "When you're around a person the whole week in a football setting—just like you will be during the season—it does give you a better feel for what a guy may or may not be. A guy can fool you in a 15 or 20-minute interview easy. But throughout the week he'll expose himself good or bad."
Entering his 31st season as an NFL coach and 18th as a defensive coordinator, Fangio has a pretty good idea about the traits he's seeking in pro prospects.
"You're just looking for talent, to be honest with you, just some movement," Fangio said. "Guys that can bend, guys that can get their bodies in the positions that you know they have to get into to be a good player in the NFL. So it's a lot of little things. It's just watching a guy play and the way he plays and moves, what he can do with his body, what he can't, will it translate to the NFL."