Fans can register their votes for the 2014 Pro Bowl online and on web-enabled mobile phones through Dec. 26 by visiting www.NFL.com/probowlballot.
For the first time ever, the Pro Bowl will not be determined by conference. Gone is the familiar AFC vs. NFC match-up that has existed since 1971. Instead, players will be selected without regard to conference in voting by fans, coaches and players.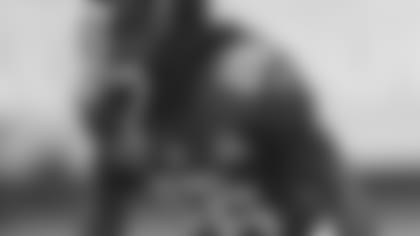 Bears cornerback Tim Jennings was voted to the first Pro Bowl of his career last season.
For example, the top six quarterbacks following voting will earn distinction as All-Stars, regardless of how many are from AFC or NFC teams. Then, the NFL's All-Stars will be realigned through a fantasy football-style draft.
The Pro Bowl players will be announced on NFL Network's "Total Access" in early January.  Players will later be assigned to teams through the first-ever Pro Bowl Draft on Wednesday, January 22, which will also air on NFL Network. The 2014 Pro Bowl will be played on Sunday, January 26, and televised live on NBC from Aloha Stadium in Honolulu.
Four leading vote-getters, comprised of two offensive and two defensive player captains, will be joined by two NFL.com fantasy football champions to draft players.  
Pro Football Hall of Famers Jerry Rice and Deion Sanders will serve as alumni team captains, assisting the Pro Bowl captains and fantasy football champions in the draft process.
Ladies night: The Bears will host Meijer Football 101 presented by Chase on Tuesday, Nov. 12 at Soldier Field. The event, which is hosted by Jeff Joniak and Tom Thayer, is geared toward the team's female fans and features an informative program with current Bears players.
Attendees can take a locker room tour, watch an equipment demonstration, get autographs, shop at the Bears Pro Shop, enjoy a light dinner and receive a special gift.
Left guard Kyle Long, linebacker Jon Bostic and the rest of the Bears' rookie class are expected to attend. Click here for more information.
Coat Drive: The Bears and head equipment manager Tony Medlin are conducting their 25th annual Coat Drive benefitting the Salvation Army and public schools in the Chicago area. Individuals can donate new and gently used coats at all Jewel-Osco locations through Dec. 15.
"We're really dealing a lot lately because of the economy with the working poor, who really need that extra assistance," said Salvation Army general secretary Major Greg Thompson. "At this time keeping them warm during the cold Chicago winter is our priority."
Register your vote: To recognize their 40-year collaboration, the NFL and United Way have teamed up with USA Today to host a national fan vote to select the best NFL-United Way public service announcement from the last 40 years. The voting will be held through Nov. 19.
Each ad will be rated on a scale of 1-10 with new groups of ads to vote on debuting every Tuesday. Two Bears players are featured in the PSAs: Walter Payton in 1982 and Roberto Garza in 2006.
Fans can vote on PSAs from the 1970s from Oct. 21-28, the 1980s from Oct. 29-Nov. 4; the 1990s from Nov. 5-11 and the 2000s from Nov. 12-18. Click here to vote.