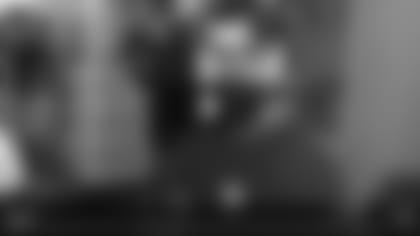 ](http://www.chicagobears.com/multimedia/videos/Inside-Rookie-Minicamp-Episode-1/923acc7a-f04b-4443-85cf-95ce99370fa6)

ChicagoBears.com launched a five-part video series Friday that takes a comprehensive behind-the-scenes look at the Bears' rookie minicamp. Inside Rookie Minicamp
The feature, entitled "Inside Rookie Minicamp," gives fans unprecedented access to Bears players and coaches. Viewers will be taken inside meeting rooms, the locker room, weight room, equipment room, lunch room and onto the practice field.
In the first segment, Bears rookies arrive at Halas Hall, attend an introductory meeting led by coach Marc Trestman, and get fitted for equipment. Cameras are at O'Hare Airport to capture first-round pick Kyle Long and second-round selection Jon Bostic landing in Chicago.
"As I told them the first night, we recognize the importance of the meeting, the importance of this opportunity," Trestman says during a sit-down interview in the segment. "Everybody is sitting in an NFL meeting room right now for the first time in their lives.
"This is something they've dreamed of their entire lives and we recognize the responsibility that we have as coaches that every guy in there is trying to fulfill a dream, and we tried over the weekend to give everybody an equal opportunity to become part of our football team."