A day after edging the Raiders 22-20, coach John Fox and the Bears were still elated about earning their initial win of the season following an 0-3 start.
"It's our first one," Fox said Monday. "We would have liked it to have been before yesterday. The reality is it wasn't. It was just good to see guys [happy] because they've been working hard. They've been preparing hard."
The only two defensive players the Bears selected in this year's draft both contributed Sunday as second-round defensive tackle Eddie Goldman recorded his first NFL sack and fifth-round safety Adrian Amos registered five tackles.
The Bears played most of the second half with two rookie safeties as Jonathan Anderson entered the game early in the third quarter after veteran Antrel Rolle exited with an ankle injury. Rolle has missed just one game the past 10 seasons.
"Adrian Amos I think just gets better every week," Fox said. "He did a great job communicating to the corners. We had a lot of different things we were doing from a coverage standpoint that you need that communication.
"He's more experienced as a rookie than Harold is, but I think he had to pick his game up some, especially from a communication standpoint, making sure Harold knew what he was doing and the corners were involved on the field at that time."
The Bears claimed Jones-Quartey off waivers from the Cardinals Sept. 6, one day after final cuts. The 5-11, 215-pounder entered the NFL this year as an undrafted free agent from Findlay, a Division II college in Ohio. He had played primarily on special teams the first three games of the season before being needed on defense Sunday.
"Sam Garnes and Ed Donatell, our secondary coaches, felt good about the guy," Fox said. "He's smart and he works at it, so that was pretty admirable too."
At cornerback, veteran Tracy Porter started and played the entire game in place of Alan Ball, who was active but listed as questionable with a groin injury.
Porter, who missed the first two games of the season with a hamstring injury, is an eight-year NFL veteran who played for Fox with the Broncos in 2012. He was credited with two tackles and one pass breakup against the Raiders.
"I obviously have a lot of faith in his abilities, having coached him before," Fox said. "I think the issue there was he had a hamstring injury. For skilled people those aren't easy things to get over. They're hard to put time limits on. So once he was healthy we were excited to get him back for sure."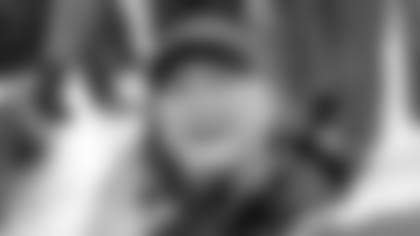 Head Coach John Fox talks with players along the sideline on Sunday against the Raiders.


Rookie safeties Amos and Jones-Quartey have been with the Bears for an eternity compared to punter Spencer Lanning, who was signed Saturday. Lanning filled in flawlessly for the injured Pat O'Donnell both as a punter and holder.
Lanning, who spent time with the Bears as an undrafted rookie in 2011, averaged 45.3 yards on three punts and held for Robbie Gould's three field goals without a miss, including a 54-yarder and game-winning 49-yarder.
"It's really kind of a tribute to the professionalism and leadership Robbie has in understanding the game, having been in that stadium and kicked in that stadium a lot," Fox said.
"Jay [Cutler], who wasn't 100 percent, was the holder early in the week. And then once we determined that Pat wasn't able to go and we signed Spencer, we got reps with him. Our special-teams coaches and players, our specialists, did a great job of adjusting and not panicking and making it happen."
After allowing kickoff return touchdowns in back-to-back games, the Bears had Gould attempt a variety of different kicks Sunday.
He recorded two touchbacks, squibbed one kickoff on the last play of the game and hit three short, high pop-flies. The first bounded out of bounds and the Bears made tackles at the Oakland 29 and 26 on the other two.
"Our special-teams coaches were fairly creative," Fox said. "We did some popups. The opening one took the wrong bounce for us. But I think it will give our opponents something to prepare for."