In the ninth of a nine-part series, ChicagoBears.com takes an in-depth look at the Bears special teams heading into the 2017 offseason.*
The injuries that decimated the Bears offense and defense in 2016 had a trickle-down effect on their special teams unit, with several untested players filling key roles.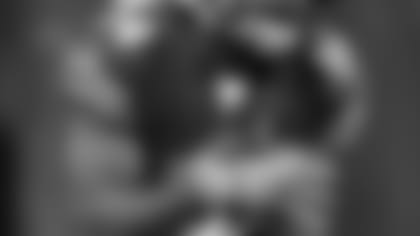 Deonte Thompson led the NFL in kickoff returns with 35 and ranked second with 810 yards.


As a team, the Bears ranked 19th in the NFL in punt return average, 18th in kickoff return average, 25th in gross punting average, 29th in net punt average and 27th in field-goal percentage.
In addition, they finished 32nd in opponents' punt return average, 16th in opponents' kickoff return average, 17th in opponents' gross punting average, 22nd in opponents' net punting average and 32nd in opponents' field-goal percentage.
One week before the start of the season, the Bears released Robbie Gould, the franchise's all-time leading scorer. Replacement Connor Barth made 18-of-23 field-goal attempts with a long of 49 yards. After missing three of his first seven tries, Barth rebounded to hit 14-of-16.
Patrick O'Donnell averaged 44.0 yards on 68 punts with 24 inside-the-20 and five touchbacks.
Deonte Thompson led the NFL in kickoff returns with 35 and ranked second with 810 yards, averaging 23.0 yards with a long return of 64 yards.
Eddie Royal averaged 8.7 yards on 19 punt returns, including a nifty 65-yard touchdown in a Week 2 loss to the Eagles on Monday Night Football at Soldier Field.
Sherrick McManis led the Bears in special-teams tackles for the second straight season, recording 13 stops after registering a career-high 17 in 2015. Christian Jones finished second with 11.
Key special-teams contributors who are due to become free agents March 9 include Barth, Thompson, Jones and long-snapper Patrick Scales.