Beginning Thursday and continuing throughout the weekend, ChicagoBears.com and the official Chicago Bears app will bring you complete coverage of the 2016 NFL Draft.
The home page of ChicagoBears.com will transform into Draft Central brought to you by Miller Lite. It will feature a live announcement of the Bears' first-round pick, highlights of every Bears selection, live and on-demand press conferences, analysis from decision-makers, photo galleries, prospect bios, interviews, behind-the-scenes content and more.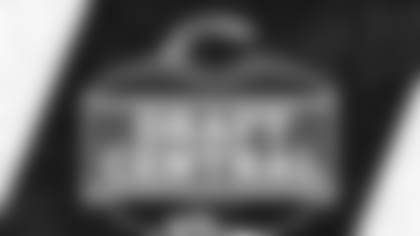 ChicagoBears.com will transform into Draft Central brought to you by Miller Lite.


Senior writer Larry Mayer will blog Thursday from 6:45-8 p.m., and then keep you updated throughout the rest of the draft with all the latest news.
Approximately 10 minutes before the Bears go on the clock with the 11th overall selection, Mayer will join Lauren Screeden and former Bears guard Dan Jiggetts for the Draft Central Live Studio Show streamed from Chicago Bears Network Studios at Halas Hall. The show will provide the latest news, analysis and press conferences.
The Official Chicago Bears app features a full 2016 NFL Draft tracker, accessed by tapping "NFL Draft" in the navigation. Users can see every pick or can filter by round, team, position or college. Fans are encouraged to download or update the app on their mobile devices.
The first round of the draft will kick off at 7 p.m. (CT) Thursday, followed by Rounds 2 and 3 beginning at 6 p.m. Friday and Rounds 4-7 starting at 11 a.m. Saturday.
The Bears have one pick in Rounds 1-3, 5 and 7 and two selections in Rounds 4 and 6, having acquired the additional choices in trades with the Patriots for tight end Martellus Bennett and the Panthers for defensive end Jared Allen, respectively.