Beginning Thursday and continuing throughout the weekend, ChicagoBears.com will bring you complete coverage of the 2014 NFL Draft.
The home page of ChicagoBears.com will transform into Draft Central, which is sponsored by Miller Lite. It will feature video highlights of the Bears' selections, live and archived press conferences, analysis from decision-makers and area scouts, photo galleries, prospect bios, interviews, fan polls and more.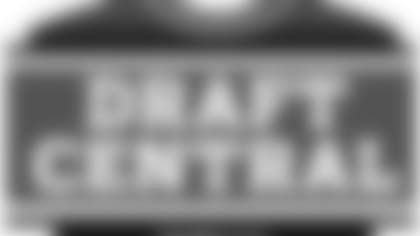 Senior writer Larry Mayer will blog Thursday from 6:30 p.m. through the first 10 picks, and then keep you updated throughout the rest of the draft with all the latest news.
Beginning with pick 11, Mayer will join Jeff Joniak, Tom Thayer and Lyndsay Petruny for the Draft Central Live Studio Show streamed from Chicago Bears Network Studios at Halas Hall. The show will provide analysis and press conferences concerning the team's first draft pick.
The Official Chicago Bears app features a full 2014 NFL Draft tracker, which is located in the "fan zone" section. Users can see every pick or can filter by round, team, position or college. Individuals are encouraged to download or update the app.
The first round of the draft will kick off at 7 p.m. (CT) Thursday, followed by Rounds 2 and 3 beginning at 6 p.m. Friday and Rounds 4-7 starting at 11 a.m. Saturday.
The Bears have seven picks in the draft; one in each of the first five rounds (Nos. 14, 51, 82, 117 and 156) and two in the sixth round (Nos. 183 and 191). They acquired a sixth-round selection from the Buccaneers in exchange for guard Gabe Carimi and traded their seventh-round choice to the Cowboys for tight end Dante Rosario.