Ron Smith, a Pro Bowl kick returner who played four seasons with the Bears, died Sunday in Denver after a brief battle with lung cancer. He was 70.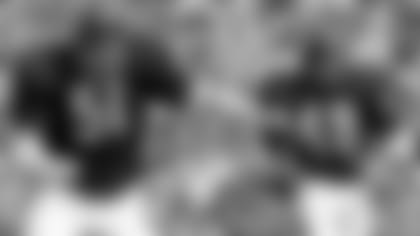 Ron Smith, escorted by Hall of Famer Dick Butkus, returns a kickoff for the Bears in 1965.
A Chicago native who played at the University of Wisconsin, Smith signed with the Bears as an undrafted free agent in 1965. As a rookie, he appeared in all 14 games as a reserve defensive back.

Smith played for the Atlanta Falcons (1966-67) and Los Angeles Rams (1968-69) before returning for a second stint with the Bears from 1970-72. He was voted to the Pro Bowl as a return specialist in 1972, averaging a league-best 30.8 yards on 30 returns, including a 94-yard touchdown on the opening kickoff in a 28-21 loss to the Raiders in Oakland.

Smith ended his career by playing for the San Diego Chargers (1973) and Raiders (1974).

Smith appeared in 139 games with 48 starts over 10 NFL seasons, recording 13 interceptions and averaging 25.2 yards on 275 kickoff returns and 7.6 yards on 235 punt returns. He scored six career touchdowns; three on kickoff returns, two on punt returns and one on an interception return.