Former Bears defensive lineman Corey Wootton has retired following six NFL seasons.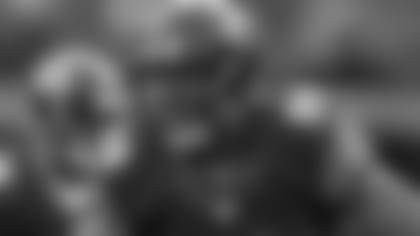 Corey Wootton was selected by the Bears in the fourth round of the 2010 draft.


Selected by the Bears in the fourth round of the 2010 draft out of Northwestern, Wootton appeared in 45 games with 22 starts over four seasons, recording 11 sacks.
Wootton, who turned 29 in June, played in 15 games with the Vikings in 2014 and spent all of last season on injured reserve with the Lions after getting hurt in the preseason finale.
Wootton posted the following statement on his Facebook page Tuesday:
"I am officially retiring from the NFL. I want to thank the Chicago Bears organization for drafting me and allowing my NFL career to become a reality. I'm thankful for my time with the Vikings and Lions organizations. I have been extremely blessed to play in the NFL for 6 years. I was able to live out my childhood dream. Throughout my time in the NFL I was fortunate to work with some great coaches and players. My main focus in life now is putting my family first, and spending as much time as I can with them. My most important goal is to be the best husband and father I can be. I am extremely excited for my next chapter in life. I want to thank my family, friends, my agent, and the fans for always supporting me throughout my career. Looking forward to what's in store next."