Former Bears star receiver Harlon Hill died Thursday in Alabama after a lengthy illness. He was 80.
Hill spent his first eight NFL seasons with the Bears from 1954-61. He was voted NFL Rookie of the Year in 1954, became the first winner of the Jim Thorpe Trophy as the league's most valuable player in 1955, and was a three-time All Pro selection.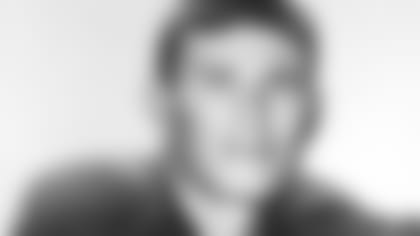 Harlon Hill
The Bears selected Hill in the 15th round of the 1954 draft out of Florence State Teachers College, which is now known as the University of North Alabama. He was named an NAIA All-American as a senior despite catching only 12 passes for 246 yards and four touchdowns while playing in a ground-oriented single-wing offense.

As a Bears rookie, Hill had a team-high 45 receptions and set Bears single-season receiving records with 1,124 yards and 12 touchdowns, helping the team improve from 3-8-1 to 8-4. He was the first receiver in franchise history to top 1,000 yards in a season.

On Oct. 31, 1954, Hill lifted the Bears to a 31-27 comeback victory over the San Francisco 49ers by catching seven passes for 214 yards and four touchdowns, including a game-winning 66-yarder with :33 remaining. The 214 yards and four TDs remain franchise records 59 years later.

Hill ranks second on the Bears' all-time receiving list with 4,616 yards and 12th with 226 receptions.

Hill still has three of the top five receiving games in Bears history, having compiled 198 yards on nine catches in a 1956 win over the Baltimore Colts and 195 yards on seven receptions in a 1956 tie with the New York Giants.

Hill spent his final NFL season with the Pittsburgh Steelers and Detroit Lions in 1962. He later became a public high school teacher and coach in Alabama, where he resided until his death.

In 1986, Hill became the namesake for the Harlon Hill Trophy, which is presented annually to the NCAA Division II player of the year.