Bears Pro Bowl running back Matt Forte will host "A Run For Our Future," the inaugural fundraising event for his recently-formed foundation March 30 in Chicago's Grant Park.
A race within a race, "A Run For Our Future" will be part of the 2014 Bank of America Shamrock Shuffle 8K, the second-largest race in Chicago with 40,000 registered participants.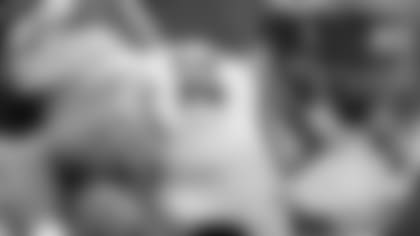 Matt Forte is the only player in NFL history to compile over 900 yards rushing and 400 yards receiving in each of his first four seasons.
Runners who register for the Shamrock Shuffle can join Forte's team to help his efforts to encourage students to pursue their dreams of a higher education. Participants will also be able to form their own teams and raise money with incentives provided as they reach fundraising milestones.
Proceeds from "A Run For Our Future" will benefit Bears Care to assist the Matt Forte Foundation in providing life-changing resources to Chicago high school students.
Since joining the Bears in 2008 as a second-round draft pick, Forte has made being involved in the Chicago community a priority. In addition to serving as the spokesperson for Chicago's Mercy Home, he is actively involved with several high schools.
Forte has hosted mentoring dinners for inner city teens and free football camps and donated resources to Tilden High School and Douglass Academy.
Chicago's high school dropout rate is approximately 35 percent and is a prevalent factor in the city's challenges with poverty, violence and unemployment. A recent study showed that among Illinois youth ages 18-34, dropouts accounted for 51 percent of the state's incarcerated population.  
"My time at Tulane University truly shaped my view on the importance of education," Forte said. "The statistics that show the correlation between the high school dropout rate and incarceration definitely motivated me to act. A good education can clearly change the course of your life and it allows you to better yourself."
For information on how to join Forte's "A Run For Our Future" team, log onto www.CrowdRise.com/MattForte, or contact Katrina Leonce at (202) 719-6036.