Bears fans can help put Matt Forte on the cover of the Madden NFL 25 video game by voting for the veteran running back in a 64-player tournament coordinated by EA Sports and ESPN.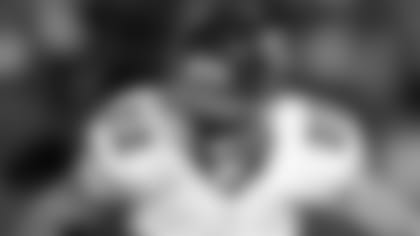 Matt Forte

The vote consists of brackets of 32 "New School" stars and 32 "Old School" legends with the winner of each category facing off in the finals. The first round of the tournament runs through March 20 and pits the ninth-seeded Forte against Bengals receiver A.J. Green, an eighth seed.

The winner of the Forte-Green match-up will likely face No. 1-seeded 49ers quarterback Colin Kaepernick. The other No. 1 seed among New School stars is Redskins quarterback Robert Griffin III.

In the Old School bracket, the Bears are represented by former linebacker Ron Rivera. A curious choice given that he never was voted to a Pro Bowl, Rivera is seeded 14th and is facing former Lions star running back Barry Sanders, a No. 3 seed, in the first round.

The name Madden NFL 25 was chosen to celebrate the franchise's 25th anniversary.