DETROIT – Over the first three weeks of the season, the Bears generated 11 takeaways and converted them into 44 points, tops in both categories among all NFL teams.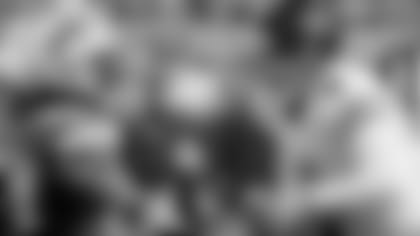 ](/multimedia/photo-gallery/Lions-vs-Bears/413e4d64-713a-424f-9b87-b983a8aa227a)

Jay Cutler accounted for all four Bears turnovers, throwing three interceptions and losing a fumble. Click to view photos from the game.
On Sunday, they found out how the other half lives as the Lions scored 17 points off four Bears giveaways, leading to a 40-32 loss at Ford Field. Detroit's defense returned a fumble four yards for a touchdown and brought back an interception 42 yards to the Chicago 2, setting up another TD.
The 40 points were the most the Bears have permitted in a game since Nov. 8, 2009 in a 41-21 loss to the Arizona Cardinals at Soldier Field.
"You can't have four turnovers on offense, give our defense a short field and expect to be able to stop people," Marc Trestman said after suffering his first loss as Bears coach.
Jay Cutler accounted for all four turnovers, throwing three interceptions and losing a fumble on a sack that defensive tackle Nick Fairley returned for a TD. The Bears quarterback had entered the game with only one pick in nine career starts against the Lions.
Cutler's first interception came when Lions safety Louis Delmas made an excellent break to pick off a pass intended for Alshon Jeffery over the middle. Cutler was later intercepted by safety Glover Quin on an underthrown pass intended for Brandon Marshall down the right sideline and by Delmas again on a pass that sailed well over an open Jeffrey.
"[Delmas] made a great play on the first one, then I underthrew 'B' and overthrew Alshon," Cutler said. "Those are throws I'm accustomed to making, I usually make. I've just got to make them."
Trestman did not fault Cutler's decision-making on the three interceptions.
"I don't think they were about decisions," Trestman said. "I thought the first throw was right where it had to be. I thought the safety made a very good play. The second throw was an underthrow. He just didn't get his feet set. The third one he scrambled to his right and threw the ball down the middle and just didn't set his feet and the ball went high.
"We can't turn the ball over; we know that. But it really wasn't about decision-making. I think it as more about the fundamentals of finishing two throws, one underthrown and one high."
With the Bears trailing 40-16, Cutler threw for two touchdowns and a pair of two-point conversions to cut the deficit to 40-32. But the Lions recovered an onside kick with :42 to go.
Cutler completed 27 of 47 passes for 317 yards with two TDs, three interceptions and a 65.6 passer rating. It was his first 300-yard game since last year's season opener against the Colts.
"I thought he played tough and courageously through the game," Trestman said. "The game got out of hand because of the turnovers. We had to throw it more than we liked."
The Bears defense generated three takeaways, but all of them came after the Lions had built a 30-10 second-quarter lead.
Late in the first half, Julius Peppers recorded his first sack of the season, forcing a Matthew Stafford fumble that Shea McClellin recovered at the Detroit 46. The Bears converted the turnover into Robbie Gould's 28-yard field goal.
In the second half, Major Wright intercepted a Stafford pass, and Corey Wootton forced and recovered a Joique Bell fumble, which led to the Bears' final touchdown.