As has been the case for most of the season, the Bears could be shorthanded at key positions due to injuries Sunday when they visit the Minnesota Vikings.
Nickel back Bryce Callahan (quad) is listed as doubtful, while receiver Alshon Jeffery (calf), outside linebacker Pernell McPhee (knee), cornerback Tracy Porter (ankle) and tight end Zach Miller (rib) are among six Bears players who are questionable. The others are defensive lineman Will Sutton (knee) and cornerback Sherrick McManis (concussion).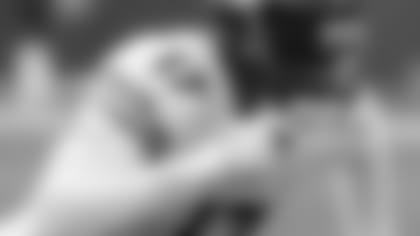 Alshon Jeffery is listed as doubtful for this Sunday's game against the Vikings.


With Callahan and McManis both ailing, second-year defensive back Demontre Hurst could see more playing time Sunday. The Oklahoma product has appeared in four games this season while spending eight contests on the practice squad.
"He was a guy we liked as coaches the whole season," said coach John Fox. "He's been on and off the roster as far as the 53, but he's been with the team the whole season. He's a dependable, accountable guy. He'll probably get more of an opportunity moving forward."
For the Vikings, linebacker Anthony Barr (groin), receiver Charles Johnson (ankle) and safety Harrison Smith (knee/hamstring) have been ruled out of the game, while defensive end Everson Griffen (shoulder) and defensive tackle Linval Joseph (foot) are questionable.
Consistency is key: With a 5-8 record, the Bears no longer have a realistic chance of making the playoffs. But their final three games are hardly meaningless.
"I think the secret to this league is being consistent," Fox said. "Guys improve. We practice a lot. Obviously those game experiences, they're second to none. I think once you stack some of those, you get over the initial feeling of the pressure of it.
"And then it's just a matter of being able to perform at a high level of consistency, not like going through peaks and valleys but just steadily getting better. That's really kind of the exercise for everybody, and that's been something we've been a little short on. So hopefully we can develop some consistency in our play over the last three games."
Who not where: It's difficult to explain why the Bears have a much better record on the road (4-2) than at home (1-6) this year. Fox thinks it has little to do with where the games are played.
"I've said many times and I still believe this very strongly, whether it's been people that haven't won on the road or haven't won at home, it's more who you're playing than where," Fox said.
"Obviously, we look at everything. In Denver we had two o'clock kickoffs. We had morning meetings, night meetings, guys pretty much were free a couple of hours before the game. Here you wake up, have a pre-game meal and bam, you're playing.
"Our home schedule and road schedule, especially in our division, are pretty much the same time zones, the same time frame. I think it's more about who than where."
Impressive feat: This season Kyle Long became the 12th player in NFL history with 8,000 yards rushing and 4,000 yards receiving. The Bears running back accomplished the feat in 117 games, making him the second fastest to reach the plateau behind only Hall of Famer Marshall Faulk.
Others in the exclusive club are Walter Payton, Marcus Allen, Tiki Barber, Earnest Byner, Roger Craig, Warrick Dunn, Thurman Thomas, LaDainian Tomlinson, Herschel Walker and Ricky Watters.