CLEVELAND – Needing a second straight victory to bolster their chances of winning the NFC North, the Bears trailed the Browns 24-17 entering the fourth quarter Sunday in Cleveland.
With Jay Cutler back as starting quarterback after missing the previous four games with a high ankle sprain, the offense had mustered just 10 points while giving up 14 to the Browns defense on two touchdown returns.
[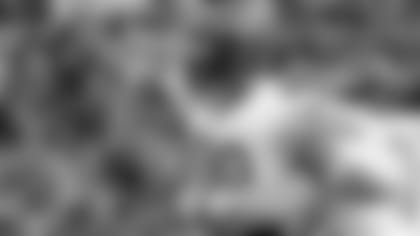 ](http://www.chicagobears.com/multimedia/photo-gallery/Browns-vs-Bears/64edfaaf-fe64-46f9-abb6-f0ca9d22f3cc)

Earl Bennett celebrates after scoring a touchdown in two consecutive games. Click to view photos from the game.
But Cutler and the Bears rebounded in dramatic fashion, scoring touchdowns on three straight fourth-quarter possessions to take a 38-24 lead en route to a crucial 38-31 win.
"Our team showed tremendous resiliency today," said coach Marc Trestman. "There was a lot of adversity throughout the game. They embraced it. They moved on to the next play and I thought they had each other's backs throughout. They never lost their energy."
With the win, the Bears (8-6) took sole possession of first place in the NFC North, pending the outcome of Monday night's game between the Lions (7-6) and Ravens in Detroit. The Lions own the tiebreaker over the Bears due to sweeping the season series. The Packers (7-6-1) are also a half-game back after rallying from a 26-3 halftime deficit to stun the Cowboys 37-36 Sunday in Dallas.
Playing for the first time since Nov. 10, Cutler passed for 100 yards in the first quarter, but threw two interceptions in his first 13 attempts.
On the game's opening possession, his pass intended for Brandon Marshall was deflected by safety T.J. Ward and intercepted by safety Tashaun Gipson. Midway through the second quarter, Gipson picked off Cutler's overthrown pass that skimmed Marshall's outstretched hand and returned it 44 yards for a touchdown, giving the Browns a 10-3 lead.
Cutler bounced back, however, to throw TD passes on three of the Bears' next five possessions. He hit Marshall for 5 yards to tie the score 10-10 with :24 left in the first half, Alshon Jeffery for 45 yards early in the fourth quarter to make it 24-24 and Earl Bennett for 4 yards on third-and-goal to give the Bears a 31-24 lead with 5:41 remaining.
Starting and finishing a game for the first time since Oct. 10, Cutler completed 22 of 31 passes for 265 yards and a 102.2 passer rating. He helped the offense compile 440 yards and convert 9-of-14 third-down opportunities.
"I started off rusty," Cutler said. "I had some throws that were high. The guys rallied around me, though. They played really well. They made some big-time catches. The offensive line played great. It felt good getting back out there. It was a really good team win."
The key play in the game was probably Jeffery's TD catch. It came after Browns defensive end Billy Winn had stripped Martellus Bennett after a 5-yard reception and Ward returned the fumble 51 yards for a TD, giving Cleveland a 24-17 lead with 3:40 left in the third quarter.
On third-and-11 from the Browns' 45, Cutler heaved a deep pass to Jeffery, who was double covered. Gipson appeared to misjudge the ball, which enabled Jeffery to pluck it out of the air and tumble into the end zone.
The Bears defense excelled Sunday. Zack Bowman intercepted two Jason Campbell passes, returning one 43 yards for a touchdown on the opening possession of the second half to give his team a 17-10 lead.
"It was great to see Zack get the pick," Trestman said. "A turnover on defense for a score was huge."
The defense held Josh Gordon to three receptions for 67 yards, including a 43-yard touchdown that drew the Browns to within 38-31 with :59 left in the fourth quarter. Gordon had entered the contest leading the NFL in receiving with 1,400 yards, including 774 yards in his last four games.
The beleaguered Bears run defense, which was ranked last in the NFL after allowing an average of 204 yards in its last seven outings, held the Browns to just 93 yards on the ground.
The Bears rushed for a season-high 179 yards against a Browns run defense that ranked fourth in the NFL. Matt Forte gained a season-high 127 yards on 24 carries and Michael Bush added 44 yards on three attempts, including a 40-yard TD that gave the Bears a 38-24 lead with 2:17 to play.
After Josh McCown lit up the Cowboys last Monday night in a 45-28 win, Trestman's decision to start Cutler against the Browns sparked national debate. But all the talk unified the Bears in pursuit of a common goal Sunday.
"It was a very satisfying win for our team," Trestman said. "There was a lot of noise around our team this week. They hung together. They really focused hard on a short week, coming off an exceptional game on Monday Night Football.
"As I told the team, we played well enough today because we won to put ourselves in position to compete for the division in the last two games. But we've got to play better to win it."