When the Bears host the Steelers Sunday, coach John Fox is confident that quarterback Mike Glennon will rebound from last weekend's three-turnover outing in Tampa.
"He's a competitor," Fox said Wednesday. "We all deal with adversity and sometimes what is critical is how you respond. You're going to get hit. You're going to have bad days. It's how you respond to that. It won't be his first time and I'm sure it's not going to be his last time. We have confidence in him."
Glennon completed 31 of 45 passes for 301 yards and one touchdown against the Buccaneers. But he turned the ball over on the Bears' first three possessions, throwing two interceptions—one of which was returned for a touchdown—and losing a fumble on a sack.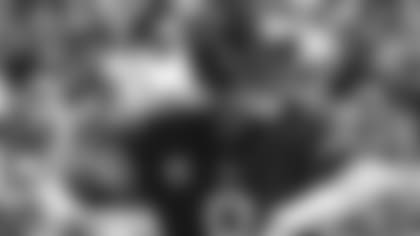 Bears quarterback Mike Glennon.


"Mike Glennon played really well on third down," said offensive coordinator Dowell Loggains. "That was the No. 1 third-down defense in the NFL last year and I think we [converted] over 50 percent on them, 63 at the half, which is good. But in this league you can't beat yourself, and to win games you have to find a way not to lose them first, so we're going to keep emphasizing taking care of the football and playing smart."
Glennon doesn't think it'll be difficult to turn the page from what transpired in Tampa to preparing for Sunday's game against the Steelers.
"It's part of the NFL; you have to move on," he said. "It's a week-to-week league. You can never get too high, never get too low. All the games count the same, wins and losses. Whether you play good or play bad, you've got to move on to next week because every week is going to be a battle. It's so competitive in this league that you can't worry about the past, you can't worry about the future, you've just got to stay right in the present."
Glennon insists that he and his teammates haven't lost faith in their ability.
"I think we still have a lot of confidence as an offense," Glennon said. "We had a couple turnovers that we have to eliminate, but other than that we were moving the ball just fine. I don't know how many times we punted, but it wasn't many. It wasn't for a lack of moving the ball. It was just turning the ball over and we'll focus on eliminating those and continue to build on the good things we did."
Glennon and his teammates have been forced to adjust on the fly since training camp. The quarterback is playing behind an injury-depleted line and working with new receivers after starters Cameron Meredith and Kevin White were sidelined with injuries.
"You look at the Steelers—coach Fox said it in the staff meeting this morning—I think they have the same 11 starters back on offense, and we don't," Loggains said. "We don't have the same group that we started the season with, started the preseason with.
"Mike's done a really good job working extra. He's throwing during special teams with these guys. He's throwing after practice. He's doing everything in his power to get some timing and anticipation with these guys."