Bears offensive coordinator Adam Gase has been praised for helping Jay Cutler improve his performance this season, but quarterbacks coach Dowell Loggains also deserves credit.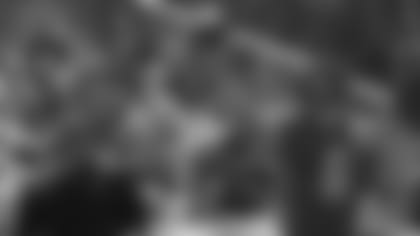 Quarterbacks coach Dowell Loggains joined the Bears after serving as Cleveland Browns quarterbacks coach last year.


"I think he's done a tremendous job," said coach John Fox. "Dowell is with Jay every day in meetings, game-planning, [working on] fundamentals; some of the pocket presence things that we talk about. Dowell has had a lot to do with that as well."
Operating his fifth different offense in seven seasons with the Bears, Cutler is on pace to establish career bests this year with a 92.8 passer rating and a 1.7 interception percentage. He is the only NFL quarterback to make at least 10 starts without having a multi-interception game.
Cutler described Loggains as "extremely talented" and "bright" with "a lot of energy."
"He's done a really good job of managing our room, from the [third-stringer] to me and he works well with the rest of the coaches developing the plan," Cutler said. "I think Adam would testify to it that he's been a large help to me and him both."
Loggains joined the Bears after serving as Cleveland Browns quarterbacks coach last year. He spent the prior eight seasons with the Tennessee Titans as a coaching administrative assistant (2006-07), offensive quality control coach (2008-09) and quarterbacks coach (2010-12). He was elevated to offensive coordinator for the final five games in 2012 and served in that role in 2013.
"He's a sharp coach," Fox said. "He's been a coordinator before. He understands the game. He's been around a lot of really good people, people that I know and respect. He brings a lot to the table.
"He's got a great personality. He gets along with people. He has good people skills. He is funny. He handles the short jokes really well. He's a tremendous football coach as far as his knowledge, so he gets instant credibility and respect from players because they know he can help them."