The Lake Forest Police Department released a report Friday morning detailing an incident involving defensive lineman Jeremiah Ratliff last Wednesday at Halas Hall.
According to the report, an angry Ratliff was escorted out of the building after making threats. The Bears called the police and released the 11-year NFL veteran the next day.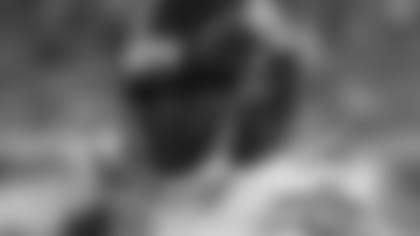 Jeremiah Ratliff appeared in 18 games with 17 starts in three seasons with the Bears recording eight sacks.
Reiterating what he said Monday, Bears coach John Fox told reporters Friday: "We were concerned for the building and that's why the police were called."
Asked if he feels that Ratliff is still a threat, Fox said: "If you're asking me if I'm nervous, I'm not."
Fox revealed that he did not have any previous incidents with Ratliff and did not have a confrontation with him last Wednesday. The coach also said that he didn't consider an altercation between Ratliff and Bears center Will Montgomery during a training camp practice a warning sign.
"No more of a red flag than any scuffles or things that happen," Fox said. "It's a combative game played by combative people. I don't know that those are red flags in the game of football."
Ratliff, 34, appeared in 18 games with 17 starts in three seasons with the Bears, recording 63.5 tackles, eight sacks and 2.5 tackles-for-loss.
He was suspended by the NFL for the first three games this season for violating the league's Policy and Program for Substances of Abuse.
After sitting out a Week 4 win over the Raiders with an ankle injury, Ratliff played in the last two games against the Chiefs and Lions, registering eight tackles.
Before joining the Bears, Ratliff spent nine seasons with the Cowboys from 2005-13, earning four consecutive trips to the Pro Bowl from 2008-11.
Asked Friday if injuries were a factor in releasing Ratliff, Fox said: "We don't cut people because they get injured. I think at some point we have to do what's best for the organization. As I said before, we cut him because we thought it was better for our football team."