One day after the Bears announced that first-round draft pick Kevin White would not play in the final three games of the season, coach John Fox explained the team's decision.
"He'd been away from football for a long time, other than a few reps in rookie minicamp and some of the offseason," Fox told reporters Wednesday at Halas Hall. "He really hadn't played football since West Virginia, so we just deemed it best to take him out these last three games and get him ready for next year."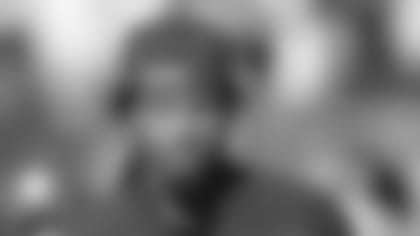 First-round draft pick Kevin White will not play in the final three games of the season.


White sustained a stress fracture in his shin during OTA workouts in June. The rookie receiver later suffered a setback while doing some light running in training camp in August and underwent surgery. He has been on the physically-unable-to-perform list since the summer and will remain there through the end of the regular season.
The Bears opened a three-week practice window for White on Nov. 24, giving them until Tuesday to decide whether to activate him. White practiced with his teammates the last two weeks, but won't play in his first game or practice again until next year.
"Kevin's done everything in his power to play for us this year. Unfortunately, he had an injury," Fox said.
"He's worked very hard in the rehab process. He's been a guy that's been very, very consistent in all those things you have to do, whether it's what time treatment is, how long treatment is. He's worked very, very hard. He's done everything in his power to get healthy and try to play football this year. It just didn't work out."
Asked if the Bears considered putting White on the active roster solely so he could practice over the next three weeks, Fox said: "At this point in the season, much like most of our season, you have nicks. It's hard to hold a spot for those three practices. Our training staff can simulate most of what he can do, that he's doing in practice. He's not scrimmaging, he's not in full pads and we're not banging him around. We can simulate that with the training staff within the NFL rules."