Coach John Fox was pleased with what the Bears accomplished in their offseason program, which ended Thursday after a third and final mandatory minicamp practice.
"I think we've made progress," Fox said. "We're by no means there yet. We've made a lot of changes—upstairs, downstairs, throughout the building. The guys have responded well. Guys have bought in and worked hard and that's all I can ask."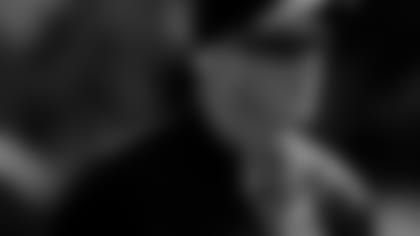 Bears head coach John Fox watches his team practice during minicamp.
The offseason program began April 13 with strength and conditioning work. It included an extra minicamp—permitted by the NFL because the Bears have a new head coach—a rookie minicamp a week after the draft and 10 OTA practices.
In addition to installing their new offensive and defensive systems, receiver Eddie Royal watched the Bears begin to create an identity throughout the last two months.
"You get a new group of guys, you don't really know what your identity is as a team and I think we're starting to develop that right now," Royal said. "We're going to be a close team. Guys are going to stick together. We're going to fight hard for each other, and that's what you want to see."
Bears players will be off for nearly six weeks until they reconvene July 29 when the team reports to training camp at Olivet Nazarene University in Bourbonnais. But that doesn't mean they won't be running, lifting weights and studying their playbooks.
"There's never any time to really break in this league," Royal said. "You've always got to be working, whether you're at home doing it or together."
Before dismissing his players following the last minicamp practice Thursday, Fox delivered an important message.
"I've been saying for a long time and I said it again: 'I don't want to read about you unless you win the lottery,'" he told reporters. "Just make good decisions and that's no different off the field than it is on the field. You're trying to play smart, tough and better-conditioned football, and same thing off the field.
"You hope you don't see your head of security or your PR guy on your phone over the break. But I think these guys have conducted themselves well and will continue to moving forward."
Much of that no doubt has to do with Fox, who was hired by the Bears in January after leading  the Denver Broncos to four straight AFC West championships. Since the offseason program began, players have raved about the professional atmosphere that Fox has brought to Halas Hall.
"He's been a great coach," said Royal, who played for Fox with the Broncos in 2011. "He's the perfect guy for our team, exactly what we need. He's firm when he needs to be but also laid back at the same time. He's a proven winner."