Coach John Fox told reporters Wednesday at the NFL owners meetings in Florida that he's impressed with what the Bears have accomplished in free agency.
In signing inside linebackers Danny Trevathan and Jerrell Freeman and defensive end Akiem Hicks, general manager Ryan Pace has added youth and speed to the defense.
"Ryan and his staff did a good job of getting what was probably the oldest roster in football now [to where] we're probably in the top three youngest, if not the youngest," Fox said.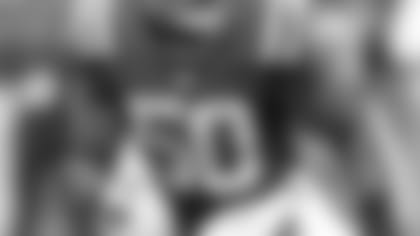 Jerrell Freeman amassed 478 tackles, 12 sacks and four interceptions the last four seasons.


Trevathan (26), Freeman (29) and Hicks (26) are all ascending players entering their fifth NFL seasons. They'll bring playmaking ability and much-needed speed to the Bears defense.
"[Team speed] is something we need to improve," Fox said. "That's been part of the characteristics we've tried to create. If you look at inside linebacker, I think we've improved. It's hard to just look at the 40-time with a guy like Akiem Hicks. But he does have length, so in [some] ways that creates speed because he gets there faster just by reaching."
Trevathan and Freeman are both three-down linebackers who excel against both the run and the pass. Over the past four seasons, Trevathan recorded 282 tackles, three sacks, five interceptions and three forced fumbles, while Freeman amassed 478 tackles, 12 sacks, four picks and eight forced fumbles.
"They're still young and yet been proven to be productive players in the National Football League," Fox said. "And that's what we targeted in free agency; not going too crazy [as far as the] financial aspect and yet improving your team."
Trevathan was selected by the Broncos in the sixth round of the 2012 draft and spent his first three NFL seasons playing for Fox in Denver.
"Coming out [of college] he was the leading tackler in the SEC at the University of Kentucky," Fox said. "He had the speed, quickness and explosion measurables that we liked."
Fox is just as impressed with Trevathan's intangibles.
"He loves football," Fox said. "The thing we do is a blue-collar job. We don't pay them to play [games]. Most guys would play for nothing. But you pay them to practice and prepare, and it is hard. It's very hard, so it takes the right kind of mindset to do that day-in and day-out at a high level."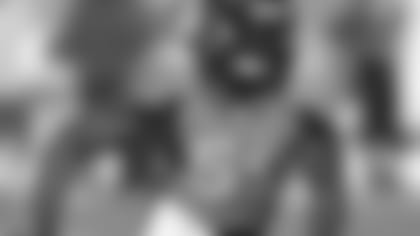 Danny Trevathan led the Super Bowl-champion Broncos with 109 tackles last season.


Fox shared his thoughts on several other issues concerning the Bears at the owners meetings:
• The veteran coach said that the Bears improved on special teams midway through last season after they put faster players on their coverage units.
"We started off about as bad as you could start and realized that our guys out there on fourth down were slow people," Fox said. "We made a lot of changes in-season, [installing] guys that were covering kicks that were a whole lot faster than what we picked the original team for. We got faster."
• Fox seems to think there's a better chance of adding quality pass rushers in the draft than in the second or third waves of free agency.
"A lot of times in free agency you still do measure and evaluate the draft, and we think that's a deep spot in the draft," Fox said. "I don't know about elite pass rushers, but defensive front help is a deep area. Those elite pass rushers are hard to find. They don't come around that often. We'll still be looking to improve any way we can."
• Asked about Dowell Loggains replacing Adam Gase as offensive coordinator, Fox said that the scheme will be similar to last year and that he has high expectations for the unit.
"The foundation of it will be exactly the same," Fox said. "That's one of the reasons [teams] promote from within. We did that [in Denver] when Mike McCoy left. We elevated Adam Gase, and he wasn't exactly a household name. It'll be a lot of the same. The foundation of it will be the same and we'll tweak and try to improve; look at things we can do better. We didn't set the world on fire a year ago offensively, and I think we can improve tremendously from that."
• Fox has complete confidence in Jeremy Langford becoming the Bears' No. 1 running back and was impressed with him from Day 1 last year as a rookie.
"I saw a humble guy, a mature guy that would listen to a guy like Matt Forte," Fox said. "Not all rookies do that. He listened to his coach, Stan Drayton, who I think is a fabulous coach, and he as a young guy brought it every day. So I saw great maturity, and then I thought he had good production for us at a young age."