While John Fox vowed immediately after Thursday night's blowout loss in Green Bay that the Bears "need to make a lot of changes," the veteran coach wasn't ready to announce any less than 24 hours later.
"There in watching tape now," Fox said of his players Friday at Halas Hall. "We didn't get back here until 2:30 in the morning. We've got a nice little block of time here. They have the weekend off. We'll be still for a minute. But we still have to look at a lot of things and improve."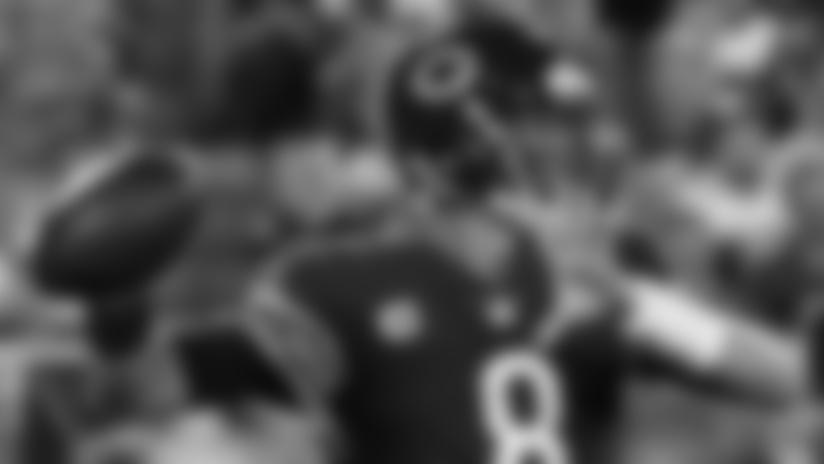 Bears quarterback Mike Glennon throws a pass during Thursday night's loss to the Packers.


The Bears don't play their next game until Monday night, Oct. 3, when they host the Minnesota Vikings at Soldier Field. That will afford Fox and his staff a chance to review the first four games of the season.
"We get an opportunity to go through basically the first quarter of the self-scout," he said. "We'll have an extra day next week that we'll use that for. We have a lot of work to do."
The most significant potential change that Fox is repeatedly asked about, of course, is replacing starting quarterback Mike Glennon with rookie Mitchell Trubisky, the second overall pick in this year's draft.
Glennon has struggled to protect the ball, throwing five interceptions and losing three fumbles in the Bears' last three games. Asked Friday about the quarterback situation, Fox said: "I don't single out one position. I know there are a lot of people out there that enjoy that, but there are 11 critical positions and we've got to do a lot of work on all 11 of them.
"We're looking at everything and we're not in a big rush to do anything about it because we don't have a game until next Monday night."
Fox stressed that Glennon isn't solely to blame for his eight turnovers.
"It's 11 people executing and doing their job," said the Bears coach. "The quarterback gets a lot more credit and a lot more blame than they deserve."
Trubisky excelled in the preseason, exceeding expectations by completing 36 of 53 passes for 364 yards with three touchdowns, no interceptions and a 106.2 passer rating. The performance earned him a promotion to the No. 2 spot on the depth chart ahead of veteran Mark Sanchez.
Bears coaches were especially impressed with how quickly Trubisky learned the offense and was able to correctly identify defenses and make the required adjustments in pass protection.
Asked about Trubisky's readiness to play, Fox said: "Each individual guy is different and no two people are alike. You evaluate it as you can. At the end of the day you try to field the best team you have available, that gives you the best chance to win. That's really at the core of what we're trying to accomplish."