Two days after Pernell McPhee was moved from the physically unable to perform list to the active roster, there was even more good news about the Bears outside linebacker.
The seven-year NFL veteran not only practiced with his teammates Monday, but coach John Fox reported that McPhee is "probably in the best shape he's ever been in."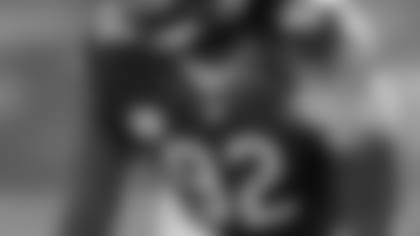 The Bears are hopeful that veteran Pernell McPhee will be able to play in Sunday's opener against the Falcons.


"We felt confident just watching him move around today," Fox said. "We felt good about that. He's probably at his lowest weight and he's the most physically strong really he's been since our people have seen him."
McPhee had been on the PUP list since the start of training camp after an irregularity that required arthroscopic surgery was discovered in his right knee during a team physical. An injury to his left knee had limited McPhee during the second half of the 2015 season and forced him to miss the first six contests in 2016 following surgery.
At this point, it's unclear whether McPhee will play Sunday when the Bears open the regular season by hosting the defending NFC champion Falcons at Soldier Field.
"We're evaluating that," Fox said. "Right now, we're hopeful about everybody. We feel good about our football team, both who we selected, who we picked on the 53, the different reasons of how they got here. We feel good about having them available this Sunday."
McPhee signed with the Bears in 2015 after spending his first four NFL seasons with the Ravens, where he mostly backed up star pass rushers Terrell Suggs and Elvis Dumervil and won a Super Bowl ring in 2012. In McPhee's first two seasons in Chicago, he recorded 92 tackles, 10 sacks and 11 tackles-for-loss in 23 games.
Known for his aggressive, nasty temperament on the field, McPhee brings a toughness and resolve to the Bears defense that fuels his teammates.
"He's a special player and we're happy to have him back," said defensive end Akiem Hicks. "I just love the mentality of how he approaches the game and I know he's been champing at the bit to get back out there. You really feel for a guy like that who's had two years where he's been fighting from behind and just trying to get to that point where he's productive again.
"And I know it's coming for him. I know he's put so much effort into it that it has to come. He has one of the better mindsets on the team as far as meeting controversy and coming back from it. He sees it as an opportunity to overcome something rather than something that's going to keep him down.