Speaking to the media Tuesday at Halas Hall, John Fox discussed quarterback Mitchell Trubisky's ability to scramble, his job security as Bears coach and more.
Fox was impressed with the plays that Trubisky made with his feet in last Sunday's 20-3 win over the Cleveland Browns.
The rookie demonstrated the poise of a veteran in sustaining the Bears' first touchdown drive by scrambling for 11 and 8 yards on back-to-back plays. The 8-yarder came on third-and-six and resulted in a first down. Late in the first half Trubisky bolted for 14 yards on third-and-10.
"He's got that ability," Fox said. "He's done it before. It's not his first time. I thought those were big conversions at some big moments. It gives you a dimension at the quarterback position that not everybody has."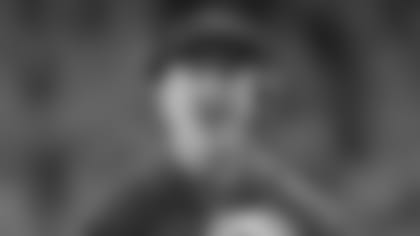 Bears head coach John Fox.


No worries: Despite speculation outside the building about his future as Bears coach, Fox has never worried about his job security and isn't about to start now.
"I don't worry about it," he said. "I've never had trouble getting employment in this league and I'm not going to start worrying about it now. It's not my first rodeo. I've been doing this for 28 years and 15 as a head coach. This is par for the course in this league. There's a lot of speculation every year and this year is no different."
Fox doesn't think that Bears players have been affected by the speculation. "They're pretty much conditioned too," he said. "We've referred to it as outside noise, whether it was the 0-14 team coming in to play us or could be a 14-0 team coming in to play us. I think our guys understand what you need to do to focus and prepare for a game."
Hot corner: After calling Kyle Fuller's performance against the Browns "as good a game by a corner as I've seen since I've been here," Fox continued to praise Fuller Tuesday.
The 2014 first-round pick recorded an interception and six pass breakups against the Bengals and now has 22 pass breakups on the season, tied for the second most by a Bears player since 1992. Fuller has played in all 15 games after missing all of last year with a knee injury.
"I've been very complimentary and rightfully so on how he's dealt [with] that, managed that and been healthy all season," Fox said. "He has had a tremendous season for us for sure."
Fuller is part of an improved secondary that was bolstered by the offseason additions of free-agent cornerbacks Prince Amukamara and Marcus Cooper Sr.
"I would just say simply comparing it to a year ago, with Coop and Price and getting Kyle back was a bonus because he didn't play at all last year, so he's in essence like a free agent acquisition," Fox said. "That's helped our cause on defense for sure with all the passing that's in our league now. It's definitely improved our statistics defensively."