The Bears spent Tuesday licking their wounds following Monday night's drubbing by the Eagles. But one day after their 29-14 loss, there was even more bad news on the injury front.
Coach John Fox revealed that inside linebacker Danny Trevathan suffered a sprained thumb in Monday night's defeat and is scheduled to undergo surgery Wednesday morning. Fox said that the injury is not season-ending and Trevathan will not be placed on injured reserve.
"We don't think it's that long term," Fox said.
Trevathan wasn't among the seven Bears players who exited Monday night's game with injuries. Quarterback Jay Cutler also sustained a sprained thumb—on his right throwing hand. He injured it early in the game and aggravated it when he lost a fumble on a sack early in the second half.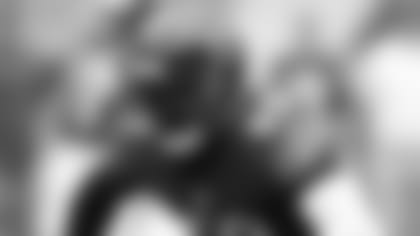 Inside linebacker Danny Trevathan suffered a sprained thumb in Monday night's defeat.


Fox declined to provide a timetable for Cutler's return, and not did rule him out for Sunday night's game against the Cowboys in Dallas.
"We'll just take it day-to-day," Fox said. "Brian Hoyer stepped in and I thought did a pretty good job. We'll evaluate that tomorrow and split up practice as need be.
"It's hard for me to give timelines. We'll evaluate it tomorrow. We've got practice tomorrow; we're on a short week already. If Jay's ready to do it, fine. If not, we'll go with Brian Hoyer."
Cutler broke the same thumb on Nov. 20, 2011 while trying to make a tackle following an interception in a win over the Chargers. The Bears were 7-3 at the time, but they stumbled without him, losing five straight games and failing to make the playoffs.
Asked if Cutler's latest injury requires surgery, Fox said: "To my knowledge right now, no, but to eliminate it down the road, I'm not a doctor, so I can't tell you that other than it doesn't appear like that at this point."
Bothered by the injury for most of Monday night's game, Cutler completed 12 of 17 passes for 157 yards with one interception and a 74.9 passer rating before exiting late in the third quarter. Hoyer connected on 9 of 12 passes for 78 yards and a 91.7 rating in relief.
Fox also reiterated that outside linebacker Lamarr Houston's knee injury "does appear to be significant," but he'll wait until test results come back before making any definitive statement.
"They think they know what it is, but until we get the MRI back, I don't want to report something and all of a sudden they see something new on the MRI," Fox said. "We don't have those results back yet. We'll definitely keep you posted."
Fox described the injury that nose tackle Eddie Goldman suffered late in Monday night's game as a sprained ankle. Goldman was carted to the locker room after getting hurt.
"He could miss time," Fox said. "I don't really know at this point. We'll know tomorrow when we practice."
Fox did not provide any updates on safeties Adrian Amos (concussion) and Chris Prosinski (calf), running back Ka'Deem Carey (hamstring) or nickel back Bryce Callahan (concussion).
Despite being hit by a rash of injuries while falling to 0-2, Fox is confident that the Bears will weather the storm.
"I've always been of the belief that tough times don't last, tough people do, and injuries are part of that," Fox said. "We started the season without a couple of corners. We've got some young guys that have gotten opportunity that it seems that they're learning from, and I think in some cases have excelled in, so we'll figure it out.
"I like our roster. I like our choices and we'll do everything we can to get everybody ready for Dallas. Last night was not acceptable. Our fans were great. The atmosphere was great. The stage was great. We weren't and we've got to get it fixed."