After losing for the seventh time in eight home games this season, Bears coach John Fox was told by a reporter that Sunday was "Fan Appreciation Day" at Soldier Field.
"It didn't work out very well, did it?" Fox said.
The answer to that rhetorical question is clear. But Fox vowed following Sunday's 24-20 season-ending loss to the Detroit Lions that the Bears will improve.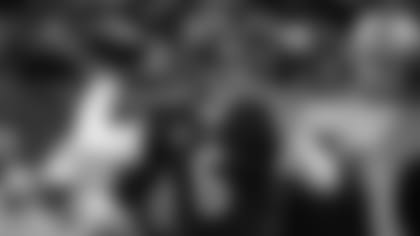 Bears quarterback Jay Cutler looks for a receiver during Sunday's loss to the Lions.


"I know it's frustrating to go 1-7 here at Soldier Field, but we will get better," Fox said.
"This game is only fun if you win. Too much goes into it. I think a lot of people just see Sundays, but that work really all starts tomorrow for the guys that will be with us and will continue this offseason. That's where we are going to make gains. It's not just acquisition of personnel and whatnot. It's each guy getting better, and we've got the right kind of guys to lead that."
Despite the Bears' 6-10 record, Fox was pleased with the never-say-die attitude his team displayed throughout the season.
"I'm very, very proud of them; their effort, their spirit," Fox said. "They hung together. We went through a lot, which are pretty good building blocks or foundations moving forward. I'm not proud of our record, but our guys competed."
The announced crowd Sunday at Soldier Field was 50,607. Asked if he had a message for Bears fans, Fox said: "Hang with us. We're going to get there. There will be way better days to come. I was pleased and excited to see the number of fans that were there today, and they were into the game. It's a lot more fun for them, too, when we win."
With their 6-10 record, the Bears have had back-to-back double-digit losing seasons for the first time since 1999-2000. Even though they improved by just one game from last year, right tackle Kyle Long sees a much bigger difference.
"Being a starter on both teams, I can tell you that this is a different team this time around," Long said. "Although the record doesn't reflect that, and I've said it a million times, I'll go to fight with this group any day of the week. And I know that they'll continue to bring in guys that I'll want to play next to and for."
The resiliency and determination the Bears showed all season was evident again Sunday as they rallied from a 10-0 halftime deficit to tie the Lions 10-10 and 17-17 before falling just short at the end of the game.
With injuries to Alshon Jeffery, Eddie Royal, Kevin White and Marquess Wilson, the Bears' active receivers Sunday were Marc Mariani (6 receptions for 80 yards), Joshua Bellamy (3-49 and one TD), Cameron Meredith (2-19) and Deonte Thompson (1-45).
"Those are the four guys we had out there," said quarterback Jay Cutler. "I don't think anyone, when we started the season, would have pegged them as our four at the end of the season. They fought their butts off and I couldn't be more proud of their effort today and how they played. We had a lot of injuries and the guys didn't flinch."