Bears center Roberto Garza is scheduled to appear at a fundraiser Saturday at McHenry West High School to benefit the family of Dayana Garcia, a 12-year-old girl who died in a house fire March 8.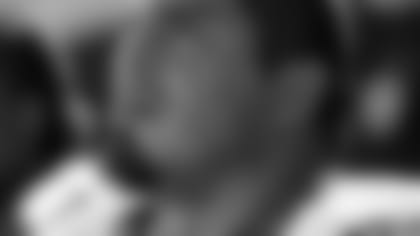 Roberto Garza
A seventh grade student at Parkland Middle School, Dayana reportedly passed away after a fire started in the downstairs living room of her McHenry home in the middle of the night. Her parents and three brothers escaped the blaze by jumping out of a second-floor window.

Garza is slated to arrive at the fundraiser at 2:30 p.m. The event, which kicks off at 2 p.m., also includes an Easter egg hunt for children 14 and younger, silent and live auctions at 3 p.m. and 3:30 p.m., respectively, and a fun fair from 3-5 p.m. that will feature moonwalks, face painting and games. The high school is located at 4724 West Crystal Lake Road.

"Anytime you can help a family in such a tragic situation, that's what you do," Garza told ChicagoBears.com. "Being a father, I can't imagine having to go through something like that where you lose one of your children in a tragedy like that.

"You try to help out as much as you can and hopefully try to help bring awareness and obviously donations. The family needs anything and everything from the community and I think Bears fans will definitely come out and hopefully try to help out."

Those who cannot attend Saturday's fundraiser can donate online at youcaring.com, where $2,185 had been raised as of Thursday toward a goal of $20,000.