Bears center Roberto Garza is among several NFL players across the country who are teaming up with United Way to recruit fans as volunteer readers, tutors and mentors.
Garza and his peers are college-educated, civic-minded NFL players committed to helping United Way recruit one million volunteers to help kids stay on track and graduate high school on time.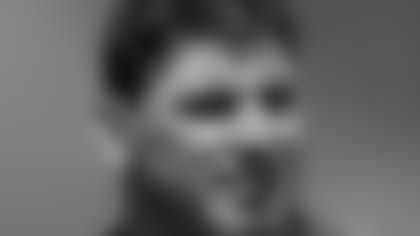 Roberto Garza
"Education is the driving force to doing something with your life," Garza said. "For me, it was football. But whatever you choose, you can accomplish it through education. Education is the way to achieve your goals.
"When I got the opportunity to play for the Chicago Bears [and be part of Team NFL], I knew I had to spread my message to tell kids to stay in school, to believe in themselves, and to always take the right steps in achieving their goals and dreams."
Every year more than 1.2 million students drop out of high school in the United States. That includes about 1,000 in Lake County, where Halas Hall is located.
"I am very impressed with United Way of Lake County's focus on education programs to help kids get ready for kindergarten, read at grade level and graduate high school on time," Garza said. "I've seen their results and know these programs work, but we need to reach more kids."
Research proves that caring adults working with students of all ages have the power to help kids learn and reach their potential. That's why players like Garza are reaching out to fans to get involved. Each player has a goal to recruit 3,000 volunteer pledges as part of the game plan to cut the high school dropout rate in half by 2018.
"Any one of us could be the difference between a kid graduating or not, Garza said. "I want to be part of helping kids reach their potential, so I'll be asking Chicago Bears fans to join my team."
Click here for more information or to register as a volunteer reader, tutor or mentor. Fans can also follow Garza on Twitter at @roberto_garza63.