Bears offensive coordinator Adam Gase hopes that Jay Cutler will operate the offense with the same efficiency Sunday against the Packers as the quarterback did during the preseason.
"I felt like he was comfortable," Gase said about Cutler's preseason performance. "I felt like he did a great job communicating. He ran whatever we were doing, whether we were in the huddle, no huddle, up tempo. He never seemed to be bothered by anything.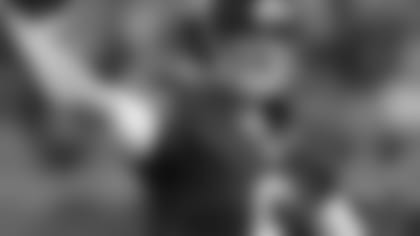 Quarterback Jay Cutler completed 25 of 33 passes for 209 yards in the preseason.
"There were a lot of guys that weren't on the same page with him sometimes because he's ahead of everybody else. That's going to happen at the quarterback spot. We've just got to see how fast everybody gets caught up to him and just keep him growing as a quarterback."
Despite playing without top receivers Alshon Jeffery, Eddie Royal, Marquess Wilson and Kevin White for all or most of the preseason, Cutler completed 25 of 33 passes for 209 yards and a 91.6 passer rating.
After tying for the NFL lead with 18 interceptions last season, Cutler threw just one pick in 12 training camp practices in Bourbonnais and none in three preseason games.
Cutler has enjoyed working with Gase, the quarterback's fifth different offensive coordinator in seven seasons with the Bears following Ron Turner, Mike Martz, Mike Tice and Aaron Kromer.
"I think he's done an excellent job with all the quarterbacks of just making sure we have answers and not putting us in bad positions," Cutler said. "Each and every day of going through the game plan ... on first down, second down, third down, red zone, making sure we're clean with everything, making sure we know the reasons he calls plays and where to execute them that way."
Cutler told reporters that Gase's offense is "quite a bit different" than the other ones he's operated with the Bears.
"We're doing some different stuff, obviously running the ball a little more," Cutler said. "The verbiage is different. We do have some West Coast terminology from time-to-time. But it's a blend of a lot of different systems. Adam's been fortunate to be with some really good coaches and some really good players and he's kind of meshed a lot of things together."
While the Bears are coming off a disappointing 5-11 season with a new general manager and coaching staff, Cutler is not among those who feel the team is entering a rebuilding phase.
"I think if you look across the NFL, everybody's going to be confident with where they're at," he said. "We're no exception. We like the team we have and we like the coaches. We like the system. We're going to take that into this first game and do as well as we can."
Even with a well-documented lack of success in recent seasons against the rival Packers, Cutler and the Bears will head into Sunday's opener at Soldier Field with confidence.
"I don't see the benefit of being pessimistic about it," Cutler said. "So I'm going to remain optimistic. And the rest of the team is too. We've got a great bunch of guys and we'll see how it shakes out."