Bears coach John Fox was pleased with how Mike Glennon bounced back Saturday in the quarterback's first practice since a rough outing in Thursday night's preseason opener.
"I think he obviously he's had a bad game before; if you've played this game, you have," Fox said. "He responded well and I thought our first unit looked pretty good today."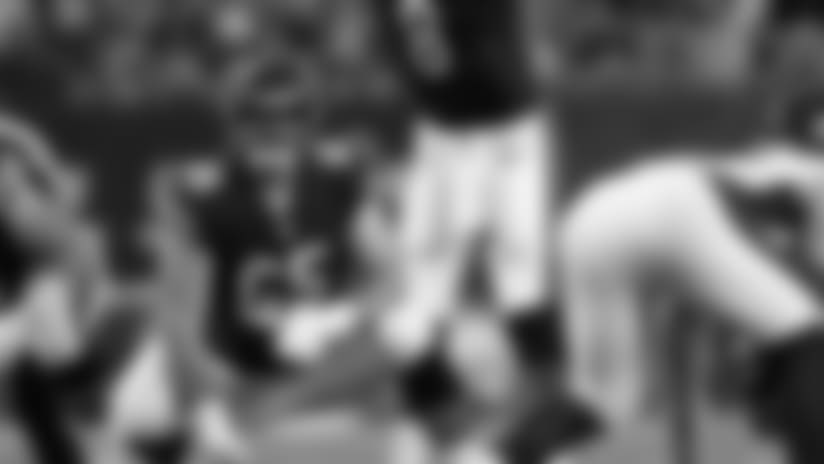 Bears quarterback Mike Glennon calls a play at the line in Thursday night's loss to the Broncos.


Glennon posted a 0.0 passer rating in his Bears debut, completing 2 of 8 passes for 20 yards and one interception that was returned for a touchdown in a 24-17 loss to the Broncos at Soldier Field. Glennon and the No. 1 offense looked shaky from the outset, committing two turnovers sandwiched by a three-and-out on their first three possessions.
But Glennon made some impressive throws Saturday, rifling a pass to receiver Kevin White over the middle and showing touch on a deep toss to running back Tarik Cohen down the sideline. Glennon also connected with receiver Kendall Wright and tight end Zach Miller, among others. Glennon's best pass of the day, however, may have been the perfect fade he threw for a touchdown to receiver Cameron Meredith in the corner of the end zone.
"These guys are all big boys," Fox said. "They're professional athletes. They get it. There are going to be days like that. It's life. So we'll just grab the bull by the horns and go about trying to get better.
"It was our first preseason game. Our whole first unit didn't do well. We had an errant shotgun snap. We didn't block real well. We didn't ID some things like we expect. It's like anywhere I've ever been as far as the first preseason game with a lot of new guys out there. They look at the film. They'll get better for it."
Fox expects Glennon and the rest of the starting offense to continue to make strides in the Bears' second preseason game next Saturday night against the Cardinals in Arizona.
"Like with any competitor, we use a formula: E+R=Z. Your response typically equals the outcome. If you haven't dropped a ball, you haven't missed a pass, you haven't thrown a pick, you haven't played. It's how they respond. We feel good about how he'll respond."
While Glennon drew the brunt of the criticism following Thursday night's lackluster outing, the entire No. 1 offense deserved to share the blame.
"Like everything, the quarterback gets a lot of the credit and a lot of the blame regardless of what happens," Fox said. "But our whole first unit was not very good. I don't think we blocked very well. I thought we had some drops. We didn't get off man coverage, which wasn't something we were surprised about.
"All-in-all there were a lot of things we saw on the tape, the players saw. We made those corrections and we get to form up, work this week and get ready for Arizona."