Continuing to gain a firmer grasp of the Bears offense, quarterbacks Mike Glennon and Mitch Trubisky both showed signs of growth in Saturday night's 24-23 preseason win over the Cardinals.
Glennon rebounded from an early interception to throw a 7-yard touchdown pass to receiver Kendall Wright with :36 left in the first half, giving the Bears a 10-7 lead they would not relinquish.
Glennon completed 4 of 5 passes for 36 yards on the possession, including a 6-yarder to tight end Zach Miller on third-and-five to sustain the drive. The veteran quarterback finished the game connecting on 13 of 18 passes for 89 yards with one TD and a 78.2 passer rating.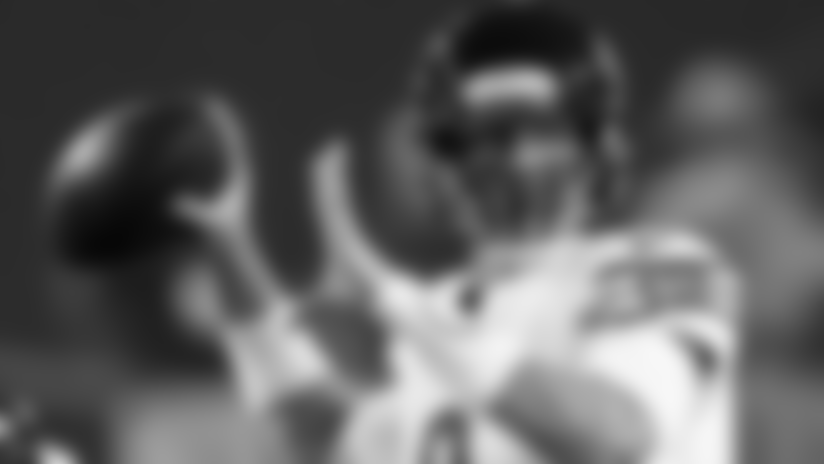 Bears quarterback Mike Glennon throws a pass in Saturday night's preseason win in Arizona.


It was a vast improvement over the preseason opener Aug. 10 against the Broncos when Glennon threw an interception that was returned for a touchdown and posted a 0.0 passer rating.
"Last week after the game I was already eager to kind of be in this situation and had to wait nine days, so it was good to get out here," said Glennon, who played the entire first half Saturday night.
On Glennon's TD pass, he showed poise and patience in the face of a Cardinals blitz, calmly standing his ground in the pocket and waiting for Wright to break to the outside.
"I could feel that they were about to bring that all-out blitz," Glennon said. "In those situations, the receiver's just got to win and I've got to get the ball out of my hands, and Kendall did a good job getting open."
Glennon was also a calming influence in the huddle, at least on rookie running back Tarik Cohen, who started in place of the injured Jordan Howard. The fourth-round pick from North Carolina A&T had an impressive game, rushing for 77 yards on 11 carries in just over one quarter.
"He's a leader," Cohen said of Glennon. "He was helping me out there, telling me to keep my head in the right place and to not get too excited because there's always that next play. I got a good sense of leadership out of him."
After veteran backup Mark Sanchez played one series early in the second half, Trubisky entered the game with 2:04 left in the third quarter. Solid but not as spectacular as he was in the preseason opener, Trubisky completed 6 of 8 passes for 60 yards with one TD and a 135.4 rating.
Trubisky felt he was tested "a little bit" more by offensive coordinator Dowell Loggains.
"There were some different plays from last week," Trubisky said. "I've just got to continue to develop and master this offense. It's going to be different each week, so it's my job to study and memorize the game plan and go out there and execute it.
"[Loggains] had a bunch of good calls going for us. The ones that didn't work for us on third downs, I've just got to make those better on my end."
Trubisky was hit several times, but he was only sacked once.
"I was just trying to keep my eyes up as long as possible and trying to get the ball to receivers before I have to take the sack," Trubisky said. "Obviously I wanted to take care of the football, which I did. But I think I can learn from watching film and just trying to get the ball out a little faster to help my o-line out and just find the right guy when they bring pressure in my face. It's just one of the things that I'm going to have to continue to learn from and I will."
Trubisky and the Bears were challenged by a Cardinals defense known for its exotic blitzes.
"Arizona brought some pretty different stuff," Trubisky said. "But in the short two days we had to prepare for it I felt I went out there and had myself protected the right way with the calls and all that. I just need to get the ball out a little sooner.
"I felt like I was seeing everything. That's a good defense. They've got really good things going schematically. They've got a bunch of good players. We just need to execute on our end and I just need to do my job and help my teammates do their jobs."