Bears defensive tackle Eddie Goldman is among 26 players included on NFL.com's Eliot Harrison's All-Under-25 Team, a group he bills as the "NFL's next generation of stars."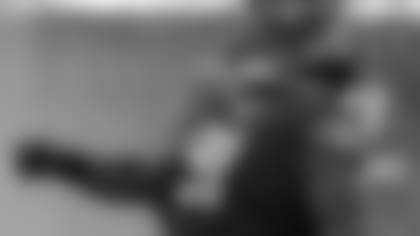 Eddie Goldman
"The Bears needed a solid draft in 2015, and they can certainly point to their second-round pick as a success," Harrison wrote.
"Goldman might not have played every down, but he was able to apply pressure in part-time duty. Besides collecting 4.5 sacks (not bad for a rookie DT), he made plays in the run game, proving to be part of the young nucleus coach John Fox needs to retool Chicago's defense."
Goldman appeared in 15 games with 12 starts as a rookie, recording 39 tackles. The Florida State product raised his level of play late in the season, registering 10 tackles, three sacks and three tackles-for-loss in a three-game span against the Broncos, Packers and 49ers.