MINNEAPOLIS, Minn. – No Bears player experienced a wider range of emotions Sunday than Robbie Gould.
The veteran kicker started the day by becoming a father for the first time and ended it by missing a 47-yard field goal attempt in overtime in an eventual 23-20 loss to the Vikings.
[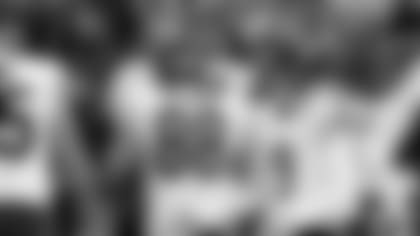 ](http://www.chicagobears.com/multimedia/photo-gallery/Bears-at-Vikings/73ddea17-e398-4f73-9203-b4c9acd83899)

Robbie Gould has converted 21 of 22 tries this season before missing his final two kicks Sunday. Click to view photos from the game.
Gould arrived in Minneapolis early Sunday morning, hours after his wife gave birth to their first child. But he didn't blame a lack of sleep for the kick that sailed barely wide right.
"There's no excuse," Gould said. "My wife did awesome. It was one of the greatest days in my life and I'm happy for my wife and my little boy. I'm sorry I couldn't do it for my teammates like I did for my wife this morning. That's hard to swallow. We're in a playoff hunt. I love my teammates just like I love my wife and baby and I just didn't do it today. It's on me."
Gould was very emotional while talking to reporters in the locker room after the game.
"I hate losing," he said. "There's nothing good about it. That game could have cost us the playoffs and that's on my shoulders. I'm going to bear that. I'm going to go back to work on Monday.
"It's just tough because I pride myself in coming through in those situations and I definitely pride myself in helping my teammates out. That's why they send me out there to kick those kicks and today I just didn't get it done."
Gould entered the game as the second most accurate field-goal kicker in NFL history, having made 227 of 263 attempts (86.3 percent). After connecting from 30 and 40 yards in the first half, he came up short on a desperation 66-yard attempt on the final play of regulation.
Prior to the 66-yarder, Gould had made 12 straight attempts from 50 yards and beyond, tied with the Vikings' Blair Walsh for the longest streak in NFL history.
Gould had also converted 21 of 22 tries this season before missing his final two kicks Sunday.
The failed 47-yarder in overtime hurt the most. It came on second-and-seven from the Minnesota 29. After the game, coach Marc Trestman defended his decision not to keep the offense on the field and try to make it a shorter kick, saying he wanted to avoid a penalty or fumble.
"There's no guarantee that we would get any yards on second down or third down," Trestman said. "I just felt we were in range and let's get it done. I've seen it happen many times before. That's the situation that it was and we didn't get it done.
"We've got one of the best field goal kickers in the league certainly and unfortunately we didn't get it done. Robbie didn't lose the game for us. No one player loses the game. I just feel bad for him that we didn't get it done from that standpoint."
Gould didn't blame Trestman for the decision.
"I don't even know what down it was," Gould said. "I just know they called me out there to go kick it and I've got to go kick it. It's a 47-yarder. I've got to make it. It's in my range. I make that kick a lot. I've just got to step up and make it, and I didn't do it."