Bears kicker Robbie Gould's status for Thursday night's home game against the Dallas Cowboys is uncertain after he missed practice Tuesday with a sore right quad.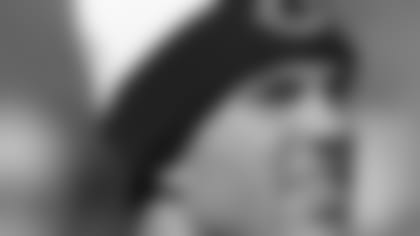 Robbie Gould
"We just rested him today," said coach Marc Trestman. "We'll see where he is like with the other guys who didn't practice today. We'll just see where he is tomorrow."
Gould has missed only three games since joining the Bears in 2005—all in 2012 when he sat out the final three weeks of the season with a calf injury. The Penn State product is currently tied with Kevin Butler for the most field goals in franchise history with 243.
The eighth most accurate kicker in NFL history at 85.6 percent, Gould has made 9 of 12 field goal attempts this season, including only 1 of 3 over the last six games.
Other Bears who missed practice Tuesday were receiver Alshon Jeffery (hamstring), defensive end Cornelius Washington (chest) and receiver Chris Williams (hamstring). Trestman said that Jeffery was held out for precautionary reasons.
Safety Chris Conte (eye), defensive tackle Jeremiah Ratliff (knee) and linebacker Darryl Sharpton (hamstring) were limited. Tight end Martellus Bennett (foot), cornerback Tim Jennings (groin), guard Kyle Long (calf) and defensive end Trevor Scott (knee) practiced without restrictions.