Kicker Robbie Gould wasn't making any excuses after he missed two key field-goal attempts in Sunday's 26-20 overtime loss to the 49ers.
After staking the Bears to 6-0 first-quarter lead with field goals of 40 and 51 yards, Gould hooked a 40-yarder wide left early in the second half and then missed a 36-yarder wide left again on the final play of regulation that could have given the Bears a 23-20 win.
"I feel terrible," Gould said. "I have a job to do, and I didn't do that today. I hit the ball really well in the first half. I had a lot of confidence going into the last two kicks. I just got quick on both of them. I rushed them; I hurried them. Both are the worst kicks I've had all year."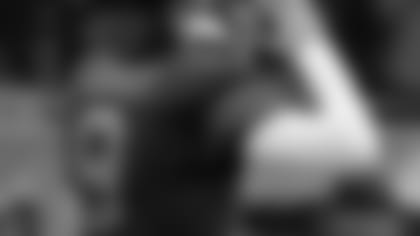 Robbie Gould entered Week 13 as the seventh most accurate field-goal kicker in NFL history.
Gould entered Week 13 as the seventh most accurate field-goal kicker in NFL history with an 85.9 percent success rate (267-311). Since making his first 17 attempts this season, the Bears' all-time leading scorer has converted just 9 of 15 tries.
Gould and holder Pat O'Donnell worked with a new long-snapper for the first time Sunday in Patrick Scales, who was signed to replace Thomas Gafford last Saturday.
Scales appeared in two regular-season games and two playoff contests with the Ravens last season. He entered the NFL in 2011 with Baltimore as an undrafted free agent from Utah State and has also spent time with the Dolphins, Jets and Buccaneers.
While the snap on the 40-yard miss appeared to be low, Gould wasn't pointing any fingers.
"It didn't do anything," Gould said of the switch to Scales. "Those guys came in, worked really hard. Pat did a great job. [Scales] has done it before in playoff games, in other games. He did a great job today. This one falls on me and on my shoulders. I feel bad for my teammates because I didn't do the job I was supposed to do."
Gould has made 12 game-winning field goals since joining the Bears in 2005.
"Don't discredit Robbie," running back Kyle Long said after Sunday's loss. "Robbie has hit that kick tons of times. Nobody is perfect in this game. Michael Jordan missed game-winning shots."
"I told him on the sideline, 'You're our brother. We've got your back,'" said outside linebacker Pernell McPhee. "It's football. Nobody's going to be perfect. He's going to be a legendary kicker one day. But it's football. That's our brother, man. We've got his back and we're going to fight through this together."