The 2016 Bears made their first appearance at Soldier Field Saturday for their annual Family Fest practice, but the good vibes didn't last long.
Midway through the workout, center Hroniss Grasu was carted off the field after sustaining a knee injury that coach John Fox said "looked fairly serious."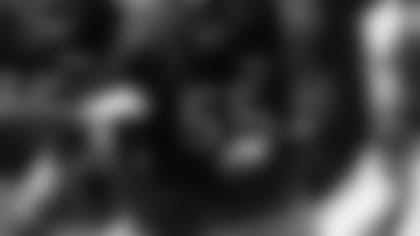 Center Hroniss Grasu during practice on Saturday at Soldier Field.


The second-year pro was hurt while blocking downfield on a screen pass to running back Jacquizz Rodgers. The injury happened a short distance from the Bears sideline.
"I actually saw it; it was right in front of me," Fox said. "I don't know the extent of it. It looked fairly serious. But we don't really know until the medical people look at it.
"It was non-contact. He was changing direction and it didn't go well. He landed pretty funny. We'll see the extent of it as we go, but it was a non-contact injury."
After being selected in the third round of last year's draft out of Oregon, Grasu started eight games as a rookie. The 24-year-old got bigger and stronger during the offseason and had performed well in training camp practices before getting hurt Saturday.
"He's a great competitor," said defensive end Akiem Hicks. "I can't comment on anything he has going on in the training room, but I know he's a great competitor and whatever he has to deal with he's going to take care of business and be right back with us."
Also notable Saturday was a fight that involved more than a dozen players. It began with offensive lineman Ted Larsen ripping off linebacker Lamin Barrow's helmet and throwing it. Although the Bears have had dustups in virtually every practice in training camp, Fox expressed his displeasure for the first time Saturday.
"It was disappointing today," Fox said. "That kind of stuff happens a little bit in camp, but we're getting too close to games. You've got to be able to control that and not lose control of your emotions."
"I'm just as aggressive and want to get after it as much as anybody," Hicks said. "But you've got to be able to pull that back and play together as a team, especially when we're going against each other. We've got to take care of each other and make sure we get to the season healthy."
Top plays produced by the defense in Saturday's practice included linebacker John Timu stuffing a running play for a loss, defensive back Jacoby Glenn breaking up two passes and rookie defensive end Jonathan Bullard recording what would have been a sack.
On offense, Jay Cutler rifled completions over the middle to Kevin White and Marc Mariani, and Jeremy Langford scampered around left end for a 15-yard run, benefitting from a key block by left tackle Charles Leno Jr. Jr.