Legendary Bears Hall of Fame running back Gale Sayers, one of the most electrifying players in NFL history, celebrates his 70th birthday on Thursday.
After being selected by the Bears with the fourth overall pick in the 1965 draft, Sayers wasted little time making an impact. In a preseason game against the Rams, the "Kansas Comet" provided a sneak preview of what would follow during his spectacular but injury-shortened NFL career.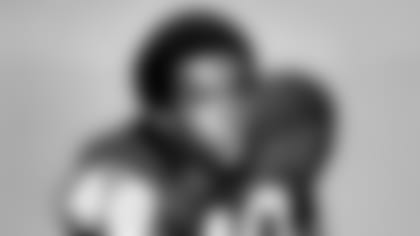 ](http://www.chicagobears.com/multimedia/photo-gallery/Gale-Sayers/6e7af140-d936-4aad-a61d-0ddf1af5c7cc)
Click to view photos of Gale Sayers' legendary career with the Bears.
Sayers returned a punt 77 yards for a touchdown and brought back a kickoff 93 yards for a score before tossing a 25-yard TD pass on a halfback option play.
Sayers came to the Bears after starring at the University of Kansas. In Sayers, the Bears were hoping that they had landed a successor to the late Willie Galimore, a star running back who had been killed in an automobile accident the previous summer at training camp.
After the draft, Kansas athletic director Wade Stinson told the Chicago Tribune that "Sayers is the best broken field runner I've ever seen. He'll show you moves you haven't seen yet."
In seven magical seasons with the Bears, the dynamic and elusive runner proved to be a threat to go the distance every time he touched the ball.
That was especially true on Dec. 12, 1965 when Sayers tied an NFL record by scoring six touchdowns in a 61-20 rout of the San Francisco 49ers.
"It was the greatest performance ever by one man on a football field," Bears coach George Halas said after the game. "I never saw such a thing in my life."
On a muddy surface at Wrigley Field, Sayers reached the end zone on runs of 50, 21, 7 and 1 yards, an 80-yard screen pass and an 85-yard punt return.
"I just wonder how many that Sayers would have scored if we hadn't set our defense to stop him," said 49ers assistant coach Y.A. Tittle.
After setting an NFL record that has since been broken with 22 touchdowns, Sayers was named Rookie of the Year, edging teammate and fellow Hall of Famer Dick Butkus.
In 1966, Sayers set Bears rushing records for yards in a season with 1,231 and yards in a game with 197 in a 41-28 season-ending victory over the Vikings at Wrigley Field.
Sayers broke his own mark by gaining 205 yards in a 13-10 win at Green Bay on Nov. 3, 1968. But a week later, he sustained a season-ending injury to his right knee when he was tackled by 49ers defensive back Kermit Alexander.
Sayers earned Comeback Player of the Year honors in 1969 when he returned to lead the NFL in rushing with 1,032 yards for a Bears team that went 1-13.
But an injury to his left knee in 1970 ultimately ended his career.
Sayers retired as the second all-time leading rusher in Bears history behind Rick Casares with 4,956 yards and 39 touchdowns on 991 carries. He has since slipped to fifth behind Walter Payton (16,726), Neal Anderson (6,166), Casares (5,675) and Matt Forte (5,327).
Sayers set 23 club records and seven NFL marks. He was selected to five Pro Bowls and was named offensive MVP in three of those all-star games.
In 1977 at the age of 34, Sayers became the youngest man ever inducted into the Pro Football Hall of Fame. His effective playing time is also the shortest of any Hall of Famer.