After getting his feet wet in Thursday night's preseason opener, Bears rookie safety Brandon Hardin![](/team/roster/brandon-hardin/13a1a618-cf01-418b-8094-3f0d8cd510d1/ "Brandon Hardin") hopes to make a bigger splash in next Saturday night's game against the Redskins.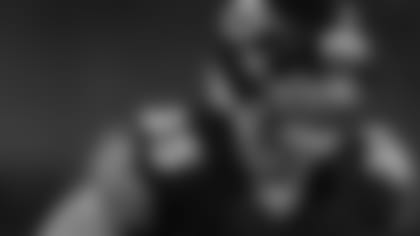 Bears rookie Brandon Hardin continues to work with the No. 2 defense at free safety.
"Getting that first game under my belt was definitely good," said Hardin, a third-round draft pick from Oregon State.

"From here on out, hopefully I'll calm down more when I'm out there. There was a bunch of nerves and the plays were all moving fast, but hopefully from here on out it'll improve."

Working at free safety with the No. 2 defense, Hardin recorded one tackle and broke up a long pass that he nearly intercepted near the sideline. After struggling at times, he conceded that he was "playing like a rookie" early in the game.

"A couple series in, I started to see the whole formations and realized, 'OK, they're in this formation. What are they going to do? Is it a running formation or a passing formation?'" Hardin said. "I would say the first couple plays I was in there it was just reaction. I didn't know what I was seeing."

A cornerback at Oregon State who missed his entire senior season with a shoulder injury he sustained in practice, Hardin is excited about the chance to learn from his mistakes.

"There's a lot of correctable film and every single play is something that I need to improve on and can," he said. "I'm not too discouraged that I missed a few tackles, but that's something that I can improve on and will improve on."

Back in action: Veteran quarterback Jason Campbell also wasn't very discouraged after the Bears generated just 41 total yards and three first downs in the first half of Thursday night's 31-3 loss to the Broncos.

"We were going up against a tremendous defense," Campbell said. "We're not trying to do anything to really show our hand or show what we have right now. We've had a great training camp and we wanted to get out here and get our offense going but they did a good job of covering us up early on."

Playing the first three series of the game, Campbell completed 4 of 5 passes for 13 yards. It was his first game since last October when he broke his collarbone while playing for the Raiders.

"This is our first day out here—it's my first time playing in 10 months—so we just have to get back going again," Campbell said.

Only one way to go: The Bears offense will look to improve after rushing for only 36 yards on 21 carries and yielding six sacks in Thursday night's loss.

"We definitely want to come out and run the ball better," said right guard Lance Louis. "We have to do a better job of that because we really pride ourselves on running the ball well and we definitely want to protect [the quarterback] better. It was preseason game one. We're going to look at it and get better from here."

Working with the ones: With Brian Urlacher sidelined due to a sore knee, Nick Roach started at middle linebacker and Geno Hayes filled in for Roach at the strongside position with the No. 1 defense. [ ](http://www.phoenix.edu/campus-locations/il.html?utmsource=Story&utmmedium=instory&utmcampaign=300x100)
"It gives you a better experience with the defense as far as understanding what to do and getting a feel for playing with the guys as far as [Lance] Briggs and Nick, helping learn how to play off each other," Hayes said. "You make a mistake, I know what to do. Those are the kinds of things that help you out along the way."
Hayes registered one tackle and one tackle-for-loss in Thursday's game.
"It feels good to go out there and get the first couple hits and get the feeling back in the body," he said.