You won't hear Bears receiver Kevin White complain about the heat or humidity or the grind of training camp, not after he missed most of his first two NFL seasons with leg injuries.
"You get something taken away from you a little bit, you enjoy it more," White said Thursday after participating in the Bears' first practice this summer in Bourbonnais.
"I don't look at this as a job; I think it takes the fun away from it. I would just look at it as it's a game. I love to play it. I'm just getting paid to do it. But it was fun to be back out there with the guys and rallying together and going out there to compete."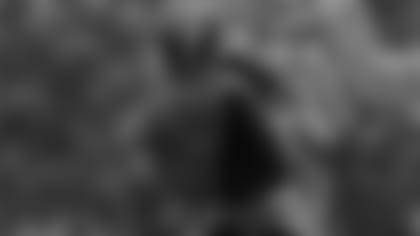 Receiver Kevin White is practicing without restrictions in Bears training camp.


Given his injury history, White relishes every opportunity he gets to play football. He arrived with huge expectations in 2015 as the seventh pick in the draft after catching 109 passes for 1,447 yards and 10 touchdowns in his final season at West Virginia.
But White missed his entire rookie season with a stress fracture in his left leg and then broke his fibula in the same leg in the fourth game last year. The injuries, both of which required surgery, have forced the 6-3, 215-pounder to sit out 28 of 32 games in his first two NFL seasons.
"Probably the hardest thing I had to do, staying away from the game for basically two years and not being able to go out there and produce," White said.
The Bears are hoping that White stays healthy and reverts to the form he showed at West Virginia. Asked what he wants to see from the receiver in training camp, coach John Fox said: "Just putting practices together, getting better. It's hard to get better at something if you don't practice it. So getting a string of practices, getting him out there and developing his skill set."
"He's got plenty of athletic ability," Fox said. "That's why he was picked where he was. Now it's just getting out there and improving your skill set."
Long story: While White will practice without restrictions, guard Kyle Long will be eased back into action as he returns from a broken ankle he sustained last Nov. 13 in Tampa.
"This is kind of a silly analogy, but I liken it to going around a NASCAR track," Fox said. "You don't want to go real slow and putz around all the time. You want to get a little faster each lap without wrecking. So that's kind of the deal we're on with him."
The 20th pick in the 2013 draft, Long became the first Bears player to be selected to the Pro Bowl in each of his first three seasons since Brian Urlacher. At this point, Long's immediate goal is simply to be healthy enough to play in a game, though he isn't sure when that will occur.
"There's no timetable right now," Long said. "I'm just happy to be out here. Coach is letting me ease back into it. I knew it was going to be a long process when I initially got injured. I don't think the timing could have been much worse there towards the end of the season, but the cards are what they are. We've got to play the hell out of them."
On the sideline: Fox told reporters Thursday that outside linebacker Pernell McPhee was placed on the physically unable to perform list late Wednesday night because a "little irregularity" was discovered in his right knee during a team physical. McPhee missed the first six games last season while recovering from surgery on his left knee.
"He truly is day-to-day," Fox said. "They're still evaluating that and we'll keep you posted as that moves forward. I don't want to be too negative or positive with the idea that we don't really know yet."
Nose tackle Eddie Goldman and safety Deon Bush did not practice Thursday after they failed to complete their conditioning tests Wednesday due to dehydration.
"[Goldman] came back in great shape, weighed in at 315," Fox said. "He might have dropped too much weight too fast, not really sure of that, but we held him out of practice. He'll be back out there tomorrow, he and Deon Bush, both of them."
A day at camp: In the Bears' first training camp practice Thursday, quarterback Mike Glennon rifled a completion over the middle to tight end Dion Sims. … Rookie quarterback Mitch Trubisky connected with receiver Tanner Gentry on a long pass down the right sideline and later rolled to the right and hit receiver Daniel Braverman near the sideline. … Rookie running back Tarik Cohen made a nice juke move against linebacker Jonathan Anderson after catching a swing pass out of the backfield.