Former Bears return specialist Devin Hester on Thursday agreed to a three-year contract with the Atlanta Falcons.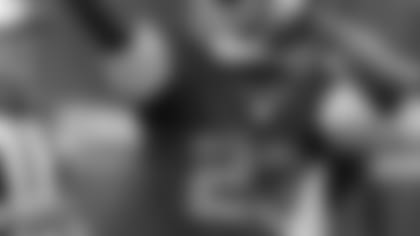 Devin Hester
On March 6, the Bears thanked the 31-year-old for eight great seasons while informing him that he would not be re-signed by the only team he had played for since joining the NFL in 2006.
With the Bears, Hester became the NFL's all-time leader with 18 kick return touchdowns and 13 punt return TDs. He also tied Hall of Famer Deion Sanders' career mark of 19 return touchdowns, which includes punts, kickoffs, missed field goals, fumbles and interceptions.
Selected by the Bears in the second round of the 2006 draft out of Miami (57th overall), Hester was voted to three Pro Bowls, won 13 special teams player of the week awards and was named to the NFL's All-Decade team for the 2000s by the Associated Press and ESPN.
In 2013, Hester ranked sixth in the NFL in kickoff returns with a 27.6-yard average. He leaves the Bears as the franchise's all-time leader in punt return yards (3,241), kickoff return yards (5,504), total kick return yards (8,745), punt returns (264) and kickoff returns (222).
After playing sparingly at cornerback as a rookie, Hester was switched to receiver in 2007. Over the next six seasons he caught 217 passes for 2,807 yards and 14 touchdowns. His most productive season as a wideout came in 2009 when he had 57 receptions for 757 yards and three TDs.
Hester was not part of the offense in 2013, playing exclusively on special teams.